Most Popular Services
✓ SSD High-Speed cPanel Hosting Plans ✓ Hacked Website Cleanup Service ✓ WordPress Security and Update Service
Free Website Transfer
Our staff is expert at moving websites. We are WordPress experts as well. We can migrate all of your websites to our hosting service free of charge today!
Free Malware Scanning
Invest in security with TVCNet's free daily malware scanning, discounted hack repair services and Free SSL. If your website is hacked, we will work to help you resolve the issue quickly.
Website hacked or website blocked by Google?
Chat with a WordPress expert now by clicking the "click to chat" link at left, or call now for a quick consultation, (619) 479-6637.
Click button to order
=>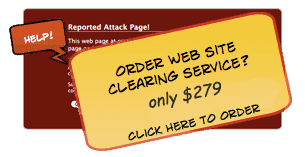 We have years of experience in managing secure servers. We will ensure your web site is unblocked within Google, or your money back.
Why choose TVCNet to clean up your web site after being hacked, or to help unblock your web site in Google?
We will work direct with Google and ensure your web site is unblocked by Google, or your money back.
We've been helping web site hosting customers for over a decade.
We have developed custom tools to help quickly identify and clear malicious software or HTML from web sites.
We've been a strong proponent of PCI Compliance for years. Learn more here...
We will call you by phone before we start and carefully work through the clearing process with you.
As an established website hosting company you can likewise trust our staff will handle your situation with the utmost confidence and professionalism.
This service will not be outsourced to a foreign country. We are a California based business.
Our staff is personable, always available by phone, and ready to help.
How will we help you today?
Our goal is to help prevent this situation from happening to you again.

Once you request our assistance we will provide you with a detailed report and checklist to follow in regard to preventing your site from being hacked in the future.
We have spent a great deal of time and money in training our staff in dealing with hackers, clearing malicious files and hacker code.
Please call. We look forward to helping you in clearing your reputation online today, (619) 479-6637.
Of course, any discussions you have with us will remain fully confidential. We will not reveal our customer list or discuss the names of companies inquiring about this service.
What makes the TVCNet Hack Repair service different?
Our goal is to educate you on prevention (repair is only part of our actual service).
Flat rate. Whether we spend 2 hours or 200 hours-- no surprise charges.
We never delete files. All hacker files will be renamed for review.
We will start immediately in fixing your website-- no waiting.
Wordpress blog security plugin installations included free.
Full security and recommendations report provided.
We inspect every file on your website for malware.
Friendly and expert help by phone.
Money back guarantee.
Payment requirements:
Payment is not required until after we complete our initial review by phone.
Payment is required prior to our logging into your account or making changes to website files.
Follow-up service insurance and discount for full service payment*
Once you've established an account with us, any future reviews or follow up service will cost just $79 per request.*
*Our $79 follow-up service does not apply to discounted service payments.
If you paid less than $279 for initial service the $79 follow-up service insurance discount does not apply to you respectively.
Are you currently hosting your website with TVCNet?
Did You Know HackRepair.com Provides WordPress Consulting Services As Well?