Most Popular Services
✓ SSD High-Speed cPanel Hosting Plans ✓ Hacked Website Cleanup Service ✓ WordPress Security and Update Service
Free Website Transfer
Our staff is expert at moving websites. We are WordPress experts as well. We can migrate all of your websites to our hosting service free of charge today!
Free Malware Scanning
Invest in security with TVCNet's free daily malware scanning, discounted hack repair services and Free SSL. If your website is hacked, we will work to help you resolve the issue quickly.
Our SSD Manager Reseller Hosting Plans are Your Security Focused Solution

SSD Manager 5GB
Choose this plan if you are starting out and need a reseller plan for a few websites with average email usage.


With this discounted a la carte plan you may increase space as needed.
5 GB Disk Space
200 GB Bandwidth
With No "Visits per Month" Limits!
Free 3 GB Offer (below)
SSD Manager 10GB + HackGuard™ 10-Pack 20% Discount
Perfect for segregating your business client's into their own cPanel's and better securing up to (10) of your clients with our HackGuard 10-Pack service.
10 GB Disk Space
200 GB Bandwidth
WordPress Toolkit Included
Free Nightly, Weekly & Monthly Backups
Personalized WordPress Management and Security Services for up to (10) WordPress sites Included.
SSD Manager 20GB
Choose this plan if you are a Web designer or professional with additional space and security requirements.


You may add HackGuard service separately for each of your WordPress installations at any time.
20 GB Disk Space
500 GB Bandwidth
WordPress Toolkit Included
Personalized WordPress Management and Security Services Available.
Current Discount Codes & Special Offers
Receive 3 GB space free with one year prepayment (a savings of $70 for your first year).*
*Contact Sales after you've placed your SSD Manager 5GB order: FREE3GB



Coupon code: Discounted At Checkout
Receive 2 months free with two years prepayment on all plans shown above.


Coupon code: Discounted At Checkout
Receive 3 months free with three years prepayment on all plans shown above.
Why Choose cPanel Reseller Hosting over Basic Shared Hosting?
If you are a website designer whose focus is on providing the very best secure website hosting experience for your client customers, then reseller hosting plans are the best choice for your reseller or hosting business.
cPanel/WHM is the leading, best supported, and most extensive website control panel in the web hosting industry today.
The days of hosting multiple client websites in a single shared space have passed. The security risks are just too extreme in today's WordPress centric hosting environment.
Giving your clients the freedom to manage their own website account space separately and securely through cPanel is easier than ever.
And our free WordPress Toolkit and management control panel includes an extensive array of features, giving you and your clients the flexibility to manage WordPress hosting more easily.
Each of our cPanel reseller plans includes WordPress Toolkit.
WordPress Toolkit is a WordPress installation and management option within all cPanel accounts. Premium features include an easy-to-use "cloning" (staging) option, a WordPress update option with unlimited restore points, a WordPress Smart Update option, an advanced WordPress security settings dashboard, and much more.
Reseller Hosting features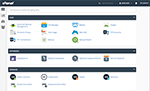 cPanel/WHM
With cPanel/WHM you may easily manage every aspect of your hosting accounts from a single interface. Features include creating accounts, setting hosting package limits, managing email, DNS settings and even editing website files.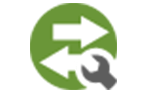 Quickly and easily migrate websites
Easily transfer cPanel accounts from other cPanel hosts. With TVCNet service, you can migrate websites yourself or ask "your" support team here at TVCNet to help you migrate your websites today.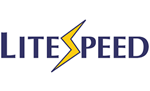 LiteSpeed Server Caching
With LiteSpeed caching, optimized for WordPress websites, you'll experience remarkably faster website loading speeds than was possible at older Apache website hosting services.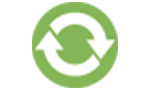 Backup Restoration Services
All of our web hosting accounts come with free backup recovery options. We'll even help you recover your monthly, weekly or daily backup from our backup server by request, 24/7.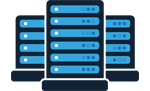 Our Datacenter
All of our servers are located in a large, well-known datacenter in Fremont, California, USA. Our facility and servers are monitored 24/7/365.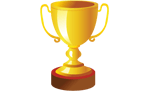 Awards
As one of the oldest, and verified fastest, shared hosting providers in North Americaith the quality of our responsive customer service is hard to beat! Just ask our customers.