TVCNet and HackRepair Customer Service Reviews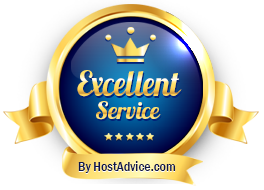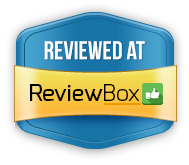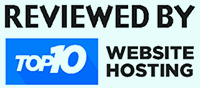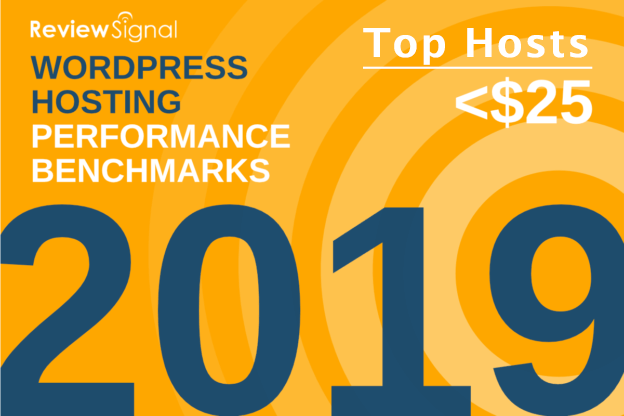 Has anyone heard of TVCNet?
All testimonials at TVCNet.com were provided freely and compensation was not paid respectively.
Casper Abraham, Founder, CEO & Key-developer of clextra
I knew and worked with Jim Walker for nearly 30+ years, even before he started TVC, and probably at the start of the internet era itself.

He and his team are the best to work with. Consummate professionals, they have also stayed within their limits, never biting of more than they can chew. Once with them, you will stay with them. Great team!
Ken L, Analog Engineering Associates
Highly Recommended. I have hosted websites with many companies, but TVCNet is by far the best. I've been hosting websites with TVCNet for over 20 years... from way back when they were called "Interneter."

Jim Walker and his crew are ALWAYS available to provide fast, effective support and my websites are ALWAYS up and running.

His hacker security and managed services are fantastic.
Todd Bruck, Analytic Domains
I feel like we were just rescued off a sinking ship! Our hosting situation for our sites was going from very bad to much worse. When our undeveloped sites went down for 18 days this summer after corruption during a network-wide update at our provider, we rolled with the punches as our sites weren't active yet(red flag, anyone?). A month later, the day we hired web developers to build our sites, the sites went down for 2 days. When they came back up, within 24 hours all sites were hacked by an Algerian hacker. Probably a nice enough guy in person but a real a-hole to meet on the internet. My provider ran a scan, quarantined a few files, and was done with it. All the sites were broken, all passwords changed, even the admin name and password.

In steps the first responder to the rescue! I called Jim from TVCNet after a hack repair search found Jim's hackrepair service. He had all sites back up in a flash, made a clean backup, and we agreed to move my sites over to TVCNet. Fittingly, the server went down for another 30 hours before Jim could grab the clean backup to move it over. He had all the sites up on TVCNet in no time. The hosting is lightning fast compared to the old provider. He stayed in virtual constant contact regarding the hack repair and move to TVCNet. I've never been this impressed by customer service with any company. The service provided by Jim was truly extraordinary. I thought customer service was dead on the internet and it might be, but Jim is the exception. I am so grateful to have found such a top-notch professional in Jim Walker and his company.

And a special shout out to the hacker, who got our business into a fantastic situation with a special company. Thanks Jim, you're amazing!
Jacie Claeys, NRG Saver Supply
Been with TVCNet for 6 years. Have never failed to help above and beyond and have always seemed happy to be of service. Have had a web site on the internet since 1997. TVCNet has been the experience with smooth hosting and service of all the hosts I have used. Would highly recommend.
Rick Bergeron, Chainweavers.com
So many times, we tend to be vocal about the things that go wrong and forget to acknowledge all the good deeds that go right.

Jim Walker and team tvcnet are always on the ball. As an ecommerce vendor, PCI compliance is paramount to our business. We take great pride in being able to claim that we've done everything within our ability to keep our customer¹s information safe.

TVCnet has hosted our site(s) for over 5 years and team TVCnet has always taken PCI compliance seriously. There are times when we receive a notice that an issue has been remedied before we knew it existed. Thank you Jim and team for helping us keep our business running safely and securely.
Gurumantra K., www.NutritionNews.com
Thanks for restoring our site, Nutrition News. Waited too long to say how great it was working with you. On my speed-dial.
Teresa, Imagination Base
TVCnet hosting is by far the best I've found in my 18 years of developing websites and I've tried all the "big box" and others.

Within 15 minutes, I have an answer from these guys and sometimes I have solutions before I knew there was a problem. They take security very seriously. My client's sites are safe and secure. I also use their HackGuard service giving me and my clients peace of mind knowing the websites are always up to date and secure. Thanks so much.
Tatianna K., www.lovingfit.com
First of all I want to say Jim @TVCNet is THE BEST! A few years ago my site got hacked, back then my site was very new and I didn't know much about security or web hosting. Then one morning I visited my site and found a profanity post with new administrator on my site, I was shocked and in huge distress! I knew my site was hacked and I didn't know what to do or who to call. Thankfully I found Jim the hacker repair guy through Google search. Jim repaired my site very fast, secured it and was in communication with me the whole time with updates, such a professional!

Then it turned out, he also had his own web hosting provider, so I gladly changed from my old hosting provider to TVCNet, and Jim took care of all the technical stuff like moving my site. What I love about their service is that you can have it all in one place like hosting provider, domain name, security and update service, and customer service response is immediate. As soon as I write a support ticket, Jim is on top of it. Today my site was attacked again, and I was also getting some errors in my theme. The theme was outdated and I didn't know how to update it my self. I asked Jim if he could replace the theme package for me ( that is not in his job description ), but Jim gladly did it, and now my site is updated and error free. With their update/security service I can sleep soundly, knowing that my site is in good hands. Thank you so much TVCNet team, and thank you Jim for such an outstanding service!
Olivia Hensley www.smartmarketingbiz.com
Ever wish you had a personal web hosting company? Well this is it! These guys are immediately responsive, spot on, and reliable in a major way. The sites are fast too! I totally recommend TVCNet.
Stephen Crosby www.stevecrosby.org
Fewer things can conjure more dread for me than dealing with tech support people. TVCNet was recommended to me by a friend, and with trepidation I gave them my business. Well, I am ecstatic to say that my dread is not warranted! Jim and Fred are simply the best. They are knowledgeable, based in the US, speak English (can you imagine that!) helpful, always, responsive, incredibly prompt, always respond to emails in a super-timely way.

I have nothing to say but A++ . . . comparable to Apple's customer service, and I am sure these guys don't approach Apple's deep pocket of resources. Thank you Jim and Fred, I am so appreciative of all the help you have given me. If you are reading this and shopping for web services, don't waste your time going anywhere else. Give these guys your business. You won't regret it.
Laughlin Homes & Restoration, Inc., www.hillcountrybuilder.com
Our company has been using TVCNet for over 5 years and has been extremely happy with the service provided. Every time we have contacted TVCNet staff to get answers to a problem or issue we have received prompt response.

Recently one of our staff had a problem with a phone that could not receive company e-mail. The phone company was unable to fix the technical problem. As a result, we consulted TVCNet and Jim Walker. Jim's response to our questions was prompt, very helpful and FIXED the problem. He was also very patient when answering our questions and helped us solve the problem with the phone that the phone company technician could not figure out. We would recommend TVCNet to anyone looking for a web site or e-mail hosting service.
Beth Franchini, LPC, BethFranchini.com
After realizing my website had been hacked and shut down, I was referred to TVCNet by my website designer. I called them and within 3 hours Jim had my website cleaned up and back on the web. Jim is very knowledgeable, professional and he is always very prompt to respond by email or phone. Once I realized what great customer service I was getting with him, I dropped my hosting company. Jim now hosts my site, monitors it daily for signs of malicious activity and updates my plugins. I love being able to just focus on my business and know he's got my website covered.
Molly, MollyLarkin.com
Over a two week period my site had gone down five times and each time my hosting company got it back up, but did not offer any permanent solutions. When my IT consultant investigated and determined it had been hacked, she referred me to TVCNet.

This was on a Saturday evening. I called TVCNet, Jim Walker picked up the phone, and did a free consult to confirm whether my site had actually been hacked, which indeed it had. I hired him on the spot. Over the next 24 hours, less than that, actually, I received a series of emails from them informing me of their investigative progress, and giving me advice on changes to make on my end to avoid future problems. In less than 24 hours, malware was removed and my site was good again. I couldn't be happier with TVCNet's performance and speed of dealing with my issue. They are the best!
Rocky Tano, Obsidian Websites
TVC.Net are on it! Their response time, knowledge of specialty areas and deployment of services are top notch, give TVC.Net a shot, you'll be happy you did!
Kathleen Leech, YC2.Net
Jim Walker and his excellent crew at TVCNet have been the backbone of my business since its inception in 1997. I could not maintain my client base without the wide ranging expertise and remarkably prompt support that is the hallmark of TVCNet.

Customer service is the heart of every successful enterprise and nobody does it better! I can't imagine trusting my variety of hosting needs to anyone else. Thank you Jim, for seventeen years and counting.
Nancy Manning, Travis Audubon Society
Jim: Just in case I haven't told you recently, I continue to be impressed with how promptly you respond to issues. Had my issue been something that impacted our website it would have been important to have it dealt with quickly. My appreciation comes from years of being hosted by Yahoo. No response most of the time or I had to sit on the phone with them for hours. So, please know how grateful I am to have discovered you.
Felix Jacomino, St. Stephen's
If your site's been hacked or you simply need top-notch #hosting, the ONLY one I can recommend is @tvcnet. Thanks to TVCNet, our site is now safe!
Bob Sloan, Voter's Legislative Transparency Project
Thanks again Jim. Would be difficult to operate as smoothly and efficiently as we have without the outstanding support and assistance of TVCNet.
Kelly Wilson, Kelly Wilson Design
I've used TVCNet a couple times for my clients. I keep coming back to him because Jim Walker is VERY thorough and trustworthy. Jim covers all the bases to repair damage from hackers and he is very knowledgeable with Wordpress as well. The other thing about Jim is his response time: it's incredible. I always receive a response within an hour of sending him an email, he's always there to help. I recommend his services 100% and will continue to use him!
Ridge Tolbert, Private Los Angeles Tours
Time and circumstances made it necessary for us to move our website, PrivateLosAngelesTours.com, so we set out to find a new host. We quickly settled on TVCNet and we are glad we did. The migration went smoothly thanks to our new host's efforts and knowledge. Not only are we no longer having bandwidth problems but our blog is faster and more responsive than before. The social media websites seem to more quickly and appropriately respond to our URL in their status update boxes....and we are paying much less. Thank you TVCNet again for helping us get this done. We will be evaluating whether to move our other business websites in the near future. Certainly we will recommend TVCNet to our friends and colleagues.
Dale Shuttleworth, Netcast Video, Inc.
Our streaming video company, Netcast Video, has been using TVC.Net to host our website for many years now. We couldn't be happier with the high level of service provided. The folks on the support desk have addressed our issues and concerns with the same level of responsiveness that our clients expect from our company, virtually immediate. I would highly recommend TVC.Net to anyone looking for a top notch hosting provider.
Richie, Fun With Vinyl
After years of bouncing around the "big box" hosting companies, I have found a home where prompt, personal, friendly customer service is the norm. Jim and TVCNet expertly recovered my site from a near total loss after I had experienced a catastrophic site hack and domain theft. To see all of my work restored, that I had nearly written off as lost, was a great relief. I feel confident that I will not have to go through an experience like that again now that I am under the TVCNet umbrella. Thank you so much!
Eric Koschnick, DeTech Inc.
We have been with TVCNet for 12 years and have always received personal and prompt service. That doesn't happen by accident. They have consistently gone above and beyond the call of duty to keep things working smoothly... something you see less and less of these days. In our case they often found other people's problems (not hosting related) and fixed them for us. I recommend to anyone looking for superior personal service at a reasonable price to place their trust in TVCNet!
Rafael Perez, Canaltravel.com
We have used TVCNET.com for nearly 6 years. Every time we have requested help they have replied immediately solving our problems, although we are in Europe, 8 hours time difference.

Their fully managed support their Dedicated Sever Plan includes is a great solution when you need a high standard technical support but your company is not big enough to contract a full time technician. There are other hosting providers but they are so professional and reliable that we don't hesitate to recommend them to all companies that need a professional hosting service at a reasonable price.

Somos clientes de TVCNET.com desde hace 6 anos. Cada vez que hemos necesitado su ayuda nos han respondido rapidamente y hasta solventar el problema, a pesar de que nosotros estamos en Europa y ellos en California, con 8 horas de diferencia. Su Plan de Servidor Dedicado Administrado es perfecta si necesitas un buen servicio de hosting con un soporte tecnico superior pero tu empresa no es lo suficientemente grande como para permitirte contratar a un informatico a tiempo completo. Hemos trabajado con otras empresas de hosting pero hemos elegido ahora una, y no dudamos en recomendar a TVCNET.com para todas aquellas empresas o profesionales que necesiten hosting de confianza a un precio razonable.
Adrian, Punto Náutico
If your are desperate and don't know how to repair your hacked site, don't hesitate just call Jim at Hackrepair.com. I found him googling and didn't care about the distance, since we are in Argentina 6 hour ahead. He worked with me side by side extra office hours and really did a great job cleaning malware injection. Effective, Fast and Professional service, well documented with step by step safe process that brought our site up and running in a couple of hours. Thank you Jim again, now we have a new partner in which delegate this kind of issues.
Felix, St. Stephen's
When our school's website got hacked, time was the last thing we had to get the problem fixed. We needed to solve the scary-looking images, text, and sound that the hackers placed on our site which had already been seen by some concerned parents. I Googled "hacked website repair" and started contacting every search result. Prices were scary for many but as I stated, time was really the only commodity I could not afford.

Hackrepair.com was not only the quickest to respond, but also the most personable. Jim's calm and confident personality made me feel at ease and like I was talking to a technical Zen master! Over the next few minutes (yes, minutes), as I observed my site get patched up while receiving constant communication about each step, I knew I had made the right choice. As an educator myself, one of the qualities I most appreciated was Jim's desire to teach me why we got hacked and what I could do to avoid future compromises in security.

To top it all off, the price was very affordable! Just like a great teacher, it's obvious Jim has a passion for what he does... that is, to help others!
Marc DAmour, Bring the Rock Music
Even with a solid knowledge of websites, hosting, email, and FTP, managing your own online presence without a professional can be a daunting task. Enter TVC.Net and Jim Walker. The level of personal service, attention to detail, willingness to teach, and patience is absolutely unrivaled in any hosting company Ive ever used. Look no further.
Mike C, Las Vegas, NV
After I received an email from my web host stating that my account had been suspended due to being compromised by malware, I began to panic. In prior years, I might have been able to sort out the problem myself, but my site was using an outdated and unsupported version of Joomla while my new site was being developed and I didn't know where to begin. I searched the internet and came across Hackrepair.com.

After reading testimonials such as the one I'm writing now, I decided to give the hack repair guy a call. After speaking with Jim on the phone for a few minutes, I could tell that he had addressed issues such as mine numerous times. He was very calm and suggested the course of action. Within a day's time, Jim had my commercial site back up and running. I'm so impressed with his honesty and expertise that I plan to switch my hosting needs to TVCNet as I know I will be in good hands!
Paul Schmur, Blackrain Energy Services
After countless security issues with my shared hosting company, who although being one of the largest hosting companies in the world offered absolutely no security support, I contacted Jim at TVCNet for help. I was surprised with his vast knowledge and relieved to not be talking to some kid on the other end. After Jim educated me on the problems, he promptly transferred all my websites whilst taking care of the security issues which were damaging my business. Who wants a potential customer getting a malicious script while visiting your website?

I have been with TVC.Net for 6 months now with 99.99% uptime and no security issues whatsoever. Support is prompt and comprehensive. I learned a valuable lesson, cheap hosting isn't necessarily secure hosting, if you have a business that depends on your website trying to save "a couple bucks" is foolish. Thanks to Jim and TVCNet.
Jason, Invert Sports
We are indebted to find hackrepair.com to solve and repair our hacking problems within a couple hours from hiring them to take care of the issue. hackrepair.com always answered our phone calls the first time and responded to emails within minutes. They helped better securing our website and taught us how to prevent future hacker attacks. We would recommend their expertise in repairing and securing your website to anyone.
Toni, Designer
When my website got hacked I was desperate. I had no idea how to fix the problem. After surfing the web for several hours I learned one thing: this is not an easy job to do. So I Googled for someone who could help me. Honestly, when I found the hack repair guys website, I didn't think he could do what he promised. He said that he could probably fix my website in one day. But he did! He responded my mail very quickly, and when I woke up the next morning [I was in a European time zone] my mailbox was filled with dozens of mails. With things he had done, advice, how I got hacked and I should do to prevent this. That same evening, my website was up and running again. I'm not paid to say this, but this is by far the best service I've ever received from anyone online. Thank you Jim!
Holly, Savour Specialty Foods
Yay! Taking care of the headache in having my businesses site hacked and my customers getting a warning from Google was super simple once I called Jim at Hackrepair.com. Within just a couple of hours the situation was completely solved and we were back on track!
Michael, National Pardon Centre
Michael, National Pardon Centre - I struggled for months with a pharmahack that none of my developers could deal with. Sales were plummeting and I had no idea what to do next. Then I finally talked to Jim at hackrepair.com. In 5 hours or so Google was listing my site as clean and the problem was gone. Completely unbelievable. This is how you spell relief. I really cant thank you enough.
Watkins Family Chiropractic
Jim Walker The Hack Repair Guy really helped us out when our website was hacked. Once we realized what had happened, we immediately placed a call to Jim. He answered the phone, answered our questions and cleaned up our site within a day!

It's not often you find a company like this that gives you the personal support you need when you need it the most. Having your site hacked is stressful, but Jim made it much easier to handle. He not only cleaned up the site very quickly as promised, he also gave us some very valuable tools we can use moving forward to better monitor our site. We know that hackrepair.com will be there whenever we need him. We highly recommend his services!
Simon, Effective Newsletters
I am very impressed with your customer service, speed of response and, of course, technical expertise. It's a rare combination these days. For someone such as myself who relies on my website being functional, having this kind of support not only brings peace of mind but is essential for my financial well-being. I appreciate your work.
Claire, Photographer
When my photography website was hacked, I called www.hackrepair.com for help. Not only did Jim call me back right away, he started working on fixing my site right away, and he clearly communicated with me through email and phone calls the entire time. In addition, he walked me through my site, some of its uses, and how to prevent hacking in the future. I was so happy to be able to actually speak to someone on the phone for help. Not being able to get any help from my website's host company, and not being computer savvy I was so grateful for someone like Jim to give me quality support and service I needed.

Jim Walker gave me the best customer service I have experienced from a company in a really long time, and I will definitely call him again in the case of any future problems with my site.
Athena Andreadis, Astrogator's Logs
No matter how lucky and cosseted we are, at some point in our lives we will experience a flat tire, a broken bone... and, in today's First World, a site hack. Being a Mac user, I've been spoiled in that regard. However, yesterday I detected the dreaded signs that this site had been hacked: the blog [ Read full review... ]
Paul Prato, President
Hackrepair.com came to our assistance when storm Sandy shut down all of our servers and crippled our business. In a matter of about 90 minutes Jim had our site up and our e-mail working again he dropped everything to assist us amazing!

I would recommend his services to anyone seeking a professional, cost-effective, and customer service oriented hosting service. Thanks again Jim we appreciate all your help!
Benny Wenda, Free West Papua Campaign
Thank you very much for your speedy and effective work to resolve our recent web site hack. In a few hours you have resolved a problem which would have taken us days and even then we may not have done such a comprehensive and thorough clean up and restoration of our service as you provided.

The Free West Papua Campaign is very grateful for your work and your price was affordable to a small organization like ours.
M Lawlor, Halo Creatives Group
Hackrepair.com's work is outstanding! I would refer them to all friends and family without hesitation. We experienced a Malware infestation on several of our sites (15+ sites). We were able to delete the scripts but they kept returning. I was desperate to find someone to help. Rather than pay a company to use software to scan and remove the malware, I was inspired to call Hackrepair.com and speak to a live human being who could answer my questions and help us based on our own individual needs. Jim Walker was extremely responsive and reactive to our situation and in less than 24 hours we were clean, 4 days later and no reoccurances! Plus Jim gave us a series of tasks to complete to make our sites more secure for the future. Awesome job! Thank you for the peace of mind!!! Worth every penny!!
Andrew, Theater Advisor
Tops in customer service! I started with TVCNet because I needed a secure server company to host my website. What I got was not only a premiere secure service at a very affordable price but customer service that is prompt, attentive and reliable. That is what sets this company apart from the rest, if you need any help whatsoever with your server configuration, database repairs, backup assistance, whatever you need, the team at TVCNet are on it. Don't hesitate to use this company as they will make keep your company's info secure and allow you to rest easy.
Chad McCarty, McCarty Insurance Agency
Jim's hack repair service performed exactly as advertised; fast, friendly, and accurate. I was particularly impressed with his ability to diagnose the problem, explain it to me (in layman's terms), fix the problem, and show me how to prevent future malware problems, all within 4 hours of our initial conversation. The problem was fixed before I had time to worry about it.
Matt Fass, ABC Fundraising
Matt Fass, ABC Fundraising - When I noticed my listing in Google had a message under the title that said "This site may be compromised" I freaked out and started researching everything I could about it. Turns out that it was because my site was hacked and spam was put on one of the pages. In my research I found hackrepair.com and called. Jim answered right away and began the process of reviewing my website and determined that it had been hacked. They then removed any malicious files and resubmitted my website for a reconsideration with Google. After several days the message on the listing was removed.

I would recommend hackrepair.com to anyone who feels their site may have been hacked or if you receive any messages from Google under your title in their search engine. I also signed up for the WordPress update service. Hackrepair.com will update my WordPress whenever a new version comes out. I recommend this service because old versions of WordPress are a doorway for hackers and it needs to be constantly monitored for updates.
Wayne Rowlett, Active Rain
This past Friday afternoon, I discovered my website had been hacked and was being flagged by Google as a malicious site that would harm your computer. How did this happen? I have no idea. All I knew was that I was in trouble and loosing valuable business by the minute [ Read more... ]
Dave, Social Momentum
I was in a really bad spot...I had a client with an event coming up and just weeks before it their site gets hacked. Not knowing where to turn I spent days digging around trying to fix it myself wasting a ton of time and getting some frustrated clients on my back. But then in my search I stumbled across hackrepair.com and in less than 8 hours he had everything completely sorted. Quick, complete, and reasonably priced coupled with over the top service now has Jim as #2 on my speed dial...right behind my mom :)
Tom Hack, Would You Do Me Score
I was having several security issues with my site that was hosted at "one of the big guys". After many months of little help from my host's security team I did a google search and came across Jim at HackRepair.com. Upon contacting Jim, I found him great to work with as he began working on my site right away and pointed out several issues with the site a few hours later. I was so impressed, that I moved my hosting to TVCNet.com and continue to enjoy the great customer service you do not get with the big guys.
Wei, Designer
We have an ecommerce website that has been running for 6 months. Everything was fine until by the end of May, we started to receive several calls from our customers complaining that when entering our website's url, the brower redirected them the an unknown website. We suspected our system was hacked and some macilious programs were injected into the source codes and caused the redirect.

Before HackRepair.com, we had already hired 2 web server security specialists to help me find and solve the problem. But neither of the so called specialists was unable to find the problem and they blamed some remote malicious ad programs for the redirect. I was very desperate. After I contacted HackRepair.com, Jim immediately set up the case for me and started to work on the issue. Unlike the previous 2 specialists, he was extremely patient and professional. He scanned all files on the server first and made some important security upgrades/patches to some of the programs we installed on the server, such as WordPress. Then he looked into every program modification that occured before the redirect happened and pointed suspicious activities for me. He also examined every single javascript code and excluded the possibility of remote js calls causing the redirect problem. After having been working on my case for almost 10 hours, he made a list of 30 files that he found suspicious and might have been modified by the hacker. With the information he provided, we have finally found the malicious code injected by the hacker in one of the 30 files. We removed the code and the problem was solved!

I am very impressed by everything they did for us. I know solving problems like this is not easy, since the hacker was very clever and did not leave any footprint about what he did, but Jim was even more clever and made it very easy for us. I will certainly be back if problems arise in the future, although this is not what I hope for. LOL...
Lois Walker, Educator
I am a retired teacher who sells theater and read-aloud scripts on my website, Scripts for Schools. Recently, I received a telephone call from a teacher telling me that when she tried to order a script, she was sent to a page selling Viag-ra! We both laughed about it but, in the end, it wasn't that funny. My site had been hacked. Thanks to folks at HackRepair.com who quickly rode in on a white horse and saved the day! He worked with and advised the company that hosts my site and, together, they took me out of the Viag-ra business before the Google Search Engines had time to figure out I had been contaminated. Now I'm back in business selling the kinds of educational products I love to create. Many thanks to you, Jim. You are a hero!
Anthony N.
Over the last three days, from the moment I spoke to Jim on the phone, I knew I found the right person to fix my website's hacking issues. He literally spent hours and hours fixing my website ASAP and was in constant contact with me the whole time- every step of the way. Hackrepair.com is as good as advertised and I have no doubt going back to use his services if needed. A big THANK YOU to the hack repair guy!
Ron Smith, Carpet One
We are very pleased with the work done on our Hacked web site. Hack Repair completed all the work promptly and as painlessly as possible. It was just what we needed. Thank you very much.
Kevin Sparkman, FusionSpark Media
Called on Hack Repair to help with the pharma hack. He gave me peace of mind that our web developer had removed the nasty code and then offered additional recommendations on how to harden our site against future hacks which we have since implemented.
Katherine Winfield, MyCouportiera
We loved working with Hackrepair.com!!!
When our site was hacked 3 times in one week, I knew I had to do something, so I began looking for a expert online that specialized in handling Wordpress hacks. After searching and reviewing several sites. I found The Hack Repair Guy's service. What I was most impressed with was he answered his PHONE!!! Which it made me want to work with him because I felt if he is taking the time to answer his phone, he is serious about retaining my business. He quickly corrected my issue and educated me on how to avoid this in the future. If your looking for a reliable Hacker Repair service. I highly recommend working with Jim. His pricing is reliable and fair.
Mike Mamian, Shop Smart Card
Hackrepair.com was fantastic! Jim quickly responded to our call about our site being hacked and began working on the problem right away. He not only fixed the problem (which our web developer could not fix), but he also gave us a checklist of things we could do to prevent future hacks and keep our website secure. Thanks Jim!
John Mattes, Investigative guy
As a consumer advocate I see my fair share of internet promises and cons, and had the opportunity to test out hackrepair.com
The test came as hackers who do not appreciate consumer advocates exposing scams attacked 2 of my sites. I then employed the services of The Hack Repair Guy. Just as promised he attacked the hack problem and with in hours ferreted out the hacker code and cleaned the site. Based on my experience and now knowing that sites need ongoing protection from hackers, I have moved my sites to his other service which is a hosting service that takes proactive measures to protect sites. So thank you to both services.
Patrick Kennedy, ServeTheHome
Hackrepair.com did an excellent job helping us harden the WordPress installation and teaching how to spot common issues. With a site that is over three years old, Jim helped to quickly ensure we did not have any depreciated WordPress elements that could provide vectors for attack. Thanks for all of your help!
Les Jefferyes-White, My World Property
I contacted Jim Walker, The Hack Repair Guy, when I had a hack on my word press web site, my first concern was trust as you all know there are many scams on the internet. I went to his testimonial page and spoke with one of them. He stated that he found Jims service very professional and efficient, so I went for it. Jim was very quick and always maintained contact with me guiding me through the procedure that he was taking. My service provider although very apologetic that I had problems just referred me to the HackRepair.com guidelines. I am more than happy to recommend any person with hack problems on their web site to hackrepair.com
Patrick, RevStream Marketing
Jim The Hack Repair Guy is a true professional. One of our client's sites was hacked the day before a major presentation and so it had to get back online asap. Their tech team was not available and asked me if I know anyone who could fix it. I turned to hackrepair.com. They started working right away, found the problem, fixed it and gave us tips to prevent future hacks. Thanks so much!
Hank Stroll, Designer
To Jim and all at Hackrepair.com. I want to thank you for rescuing my Internet credibility. Hackers got into my hosting company servers and reaped havoc to many of us struggling entrepreneurs. Google flagged my site and posted a warning to searchers that my site was dangerous to their computers and not to open it. I contacted my hosting co. and they informed me that they could not help repair my site and get me back into Google's graces. After searching I found The Hack Repair Guy. I liked what they said and gave them the job of repairing the damage. Within a matter of a few hours Jim had my site taken care of and Google again had me listed in their pages with no warnings attached. All was back to normal.
Rowan, Radars Direct Australia
Just wanted to say thank you for your professional service in handling my initial enquiry. Many other business took a long time to get back to me and were not clear on what needed to be done. You were happy to offer me with free advice and definitely helped calm the situation. I will recommend your services to anyone needing website hack repair in the future. Hey it may be me!
Chris Kolakowski, The Coin Operator
Jim's hackrepair.com service was the best I have seen. My two web sites were hacked. I tried other companies but they all said the same thing, that this problem was too big for their expertise.

Jim was able to fix both of my web sites under two hours!!! I was shocked!
Prices are great. I will recommend his service to everyone I know.
Terrence Slocum, OziShield - Paint Protection
Last week I received an email from Google saying that all of our Adwords were suspended due to malware on our website. We have never had anything like this happen to us before, and I spent 3 lost days trying to get enough info from Google about what they meant and how to go about fixing my site. I was losing customers and our hard-earned reputation. Things looked pretty awful when visitors came to our site. Desperately reading some forums about malware repairs, I saw one guy's name appearing regularly. It was Jim Walker, The Hack Repair Guy. After we spoke, Jim went through my website to remove the offending code, and then he ensured that all the warnings and flags were removed by Google (which got my Adwords running again). If your website has been hacked and flagged by Google as harmful, then I'd recommend that you don't muck around. Give Jim Walker a call at HackRepair.com, and he'll get your website sorted out and back up and get all of those horrible warnings and blocks by Google removed. I'm so glad that we were able to find Jim and his services. For a reasonable cost, our confidence was restored and we were back up and running in no time.
Agnes, Kerrisdale Capital Management
Our website contained malware and was blacklisted by Google. Our developers weren't able to find all the malicious code so we decided to hire a website security expert to review the site and make recommendations to prevent future attacks. We found Hackrepair.com and Jim was able to remove the malware within the same day and got our site removed from the blacklist. He took the time to update us on his progress and explain what he did and how we could prevent it from happening again. Thanks, Jim, for your speedy work!
Dave Golden, NASBP
When our association launched an updated web site for Surety Information Office (SIO), our membership was thrilled with the new interface and functionality. However it did not take long for our site to become infected with malware. I had been notified by three of our members that their machines had been infected by malware. One of our staff also became infected and told me it was after visiting the redesigned WordPress site. It was my priority to resolve this issue as soon as possible.

After spending countless hours digging through code and searching on forums for a solution, I threw my hands up in the air and determined we needed an expert. I had found many testimonials pointing to one person, Jim Walker of TVCNet, Inc. / Hackrepair.com. The testimonials mentioned problems similar to mine - and after a brief conversation with Jim, I knew he would be the one to save the day. Within two days our problems were solved. Our web site, located at http://www.sio.org, is now malware-free and we owe it all to Jim. Thank you!
Nathan Schivley, Blue Avenue Media
Hackrepair.com did a great job of both removing the malware that had infected my Wordpress websites and educating me on how to prevent such attacks from happening in the future. He was very quick to complete the job and respond to my emails and phone calls. Also, his price was very reasonable for the work that he performed.

I would definitely recommend Jim Walker and Hackrepair.com to anyone who needs their websites cleaned of viruses and malware!
Rick Billings, Professional Network Marketer
I have been online since 1996 and using WordPress for many years, but when I got serious virus I know I needed a true professional like Jim at Hackrepair.com.

Within 5 minutes of speaking to Jim I know that I had called the right person. He immediately directed me what to do and then followed up with a series of email that kept me informed on his progress. I am 100% satisfied and totally impressed with the knowledge that Jim has when it comes to killing viruses. I highly recommend HackRepair.com to anyone that has been invaded by an ugly virus. Thanks Again Jim.
Andre, When Hounds Fly
A day after our company was featured on national television, our web site was hacked and was redirecting traffic to a gambling site. Exhausted and frantic, and getting no help from my ISP at the time, I hit Google and found Hackrepair.com. It was about 10AM eastern when I called the number on screen and surprisingly, a human being picked up - it was Jim Walker, who was just finishing breakfast. We had a very brief discussion, and I just told him I wanted it fixed, so he sent an invoice, I paid, and he got to work.

By 3PM eastern, after a series of back and forth questions, our site was restored. Since then, I have implemented recommendations he provided, and as I was looking to move my web sites to a more service oriented ISP, a few weeks later, I moved to TVCnet. The move was smooth and the service (both the technical components, and the people-service) have been great. Thank you.
Colleen C., SocalMtgPro
Hackrepair.com was awesome! My website was hacked and I called my regular computer guy who had no clue what to do.....I searched google and found Jim as the hacker Pro! And he was on it right away, He spent the entire day clearing up the issues which meant so much because I could have lost credibility with my clients very easily. Thank you!
Barrett, Five Points Yoga
I got a big hack on my business website, and it was beyond my repair capabilities. I called Jim and he started working on it the same day. It took some real effort to clear the hack, but he did it, and gave me suggestions for avoiding this in the future. Hackrepair.com was worth it!
Graham, Coil Winding Expo
The first time we used TVCNet to repair our hacked web site last year we were apprehensive and nervous that they could fix the problem, but after a few days our fears were put to rest. When the site was hacked a second time this year we did not hesitate to contact the finest experts in the world to fix our problems. They worked throughout the Easter holidays to remove the malware that Googlebots had discovered and caused our site to be shut down. We will be transferring our site for TVCNet as soon as possible as well. Thanks Jim and colleagues for providing a fantastic service.
Tamara, Internet Research and Investigations
Jim at Hackrepair.com responded immediately to my phone call, communicated clearly about my website problem and the cost to fix it. Within a few hours my site was clear of malware, the Google virus warning was removed and a vexing, recurring condition that my former website manager couldn't repair was resolved.

Nancy Manning, Travis Audubon

We recently moved our website from Yahoo to TVCnet. What a difference! The customer support offered by TVCnet is lightning fast and personal. Their willingness to work with our part time staff and patience with those of us who aren't website literate has impressed us time and again.

Arnie G., Attorney

I am an attorney and have had my high traffic divorce website hosted by tvcnet.com for the better part of 15 years. I can say without hesitation that they provide an extremely reliable web hosting service at a very fair price. There are simply no problems to deal with-ever. Any issues or questions which I have are dealt with by Jim in an incredibly fast manner. It is a good feeling to know that there is someone who is familiar with my site. Jim is always ready to give personal service, unlike the customer service rep at a big here today gone tomorrow company whose only interest is to get you off the phone. I strongly recommend that you consider trying tvcnet for cutting edge hosting and other services.

Dr. Steven Sadeghian, Publisher, US Smoke And Fire

I found my website had been hacked on a Friday evening... Not knowing what to do I called Hackrepair.com and asked him if he could help. In less then 3 hours, Jim made all the required changes, located the hacker, made copies of the information and restored the site. All done before midnight... People like Jim are a rare find in any industry.

Jasmine Gordon, Deity Design

Hackrepair.com has been more than support for me, it's provided reassurance and confidence that my sites will remain secure if I follow their advice on how to better maintain and protect myself from common, vicious attacks. Not only do they help solve the problem, but they make sure to inform you on how to further prevent the problem.

Jim Walker was very knowledgeable, patient and helped me solve all of the problems I addressed with immediate attention.

At a time of need when I did not know who to trust or turn to Hackrepair.com not only came to my rescue, but to many others. Thank you to Jim at Hackrepair.com, I will recommend you to anyone in need!

Tatiana, Free Lifestyle Blog, LovingFit

A couple of month's ago, I discovered that my website got hacked. I was in total panic and of course I got in contact with my hosting company at the time, and the only respond I got back from them is pretty much some links with information and their apology.

I was stuck and this is how I found this hacker repair service, and thank God I did. He fixed and secured my site while having an amazing amount of patience, he also gave me great recommendation on how to keep my website more safe. He responded to each and every single email within a few minutes as well as phone calls. Then I found out he has a hosting company as well and I was very happy to transfer to TVCNET, Jim took care of everything, and on top of that secured my site even more.

This is the best customer service I've ever experienced and I am going to recommend TVCNET to all of my friends. Thank you Jim for all of your hard work and patience.

Jeff R - Pittsburgh, PA

When the malware issues on our former server got out of control, Jim and the staff at TVCNet came to the rescue. They went beyond expectations, working on the weekend and into the night to get our problems resolved. And yes, they even picked up the phone and answered all emails--how refreshing. Don't even think about using another service for your server malware and virus issues. Thanks again!

Mark Swarbrick, President, Swarbrick Software, Inc.

Hackrepair.com did an awesome job! One of our websites was hacked and banned by Google. Jim got right on it Friday evening and had everything fixed within hours of my call. I was very impressed with his knowledge and how he was able to quickly identify all the backdoor scripts hacker had buried within our website. I would highly recommend HackRepair to anyone.

John Addison, Publisher, Clean Fleet Report

Within 5 hours of first contacting Hackrepair.com they had diagnosed our site and removed malware that had reduced our traffic by 80 percent. Jim communicated with quick emails as he diagnosed and fixed. He followed up daily for 2 weeks to make sure the malware had been removed- which it had. We recommend Jim Walker at Hackrepair.com

Chad Williams

We greatly appreciated the work Jim did for our company and would happily use his company again and recommend them to anyone else for that matter. They provided excellent value per dollar spent and the level of customer support was beyond satisfactory. Job well done.

Luis Martins, Bear Ground

I called HackRepair by phone and Jim helped me clarify an issue I have having for months with iframes free of charge. Avast and G-data would block my members from entering my website. Jim came to the rescue and explained iframe comes from a program i have installed for my banners. I learned a simple update will fix it. Thank you! :)

Tom, Trail Designs

I've worked with many hosting companies, but I've never seen one so proactive with service and support. I can't think of a single time anyone else has ever contacted me on a support issue before I asked, indeed before was even ready to deal with the issue at hand, but did see it looming on the horizon. I'm very impressed with TVC so far.

Wesley Banks, Workout Head Phones

Thanks for the unbelievably quick response and walking me through everything you did to correct the problem. I feel like I'm better prepared to prevent any future security issues with my sites due to HackRepair's efforts.

Justin McAffee, The Nevada View

I am so relieved to have control of my website again and have my web presence and status with Google and Facebook back, and so quickly. When I turned to my original hosting company, they told me good luck with that and that I might want to try doing some research on the internet. After hours of pulling my hair out trying to figure it out myself, I decided to find someone to help. I found hackrepair.com. Jim Walker answered the phone, assured me we could fix it, and told me what needed to be done right away. Going further, he told me what I needed to do to prevent this stuff in the future, and he gave me the tools I needed to ensure that. Don't pull out your hair trying to fight malware yourself. Send in Hackrepair.com!

Tim Timleck, Lawrence James Digital Inc.

When I needed to find a robust and scalable hosting solution with a special emphasis on security for a large well known brand website, Jim's services fit the bill. Jim went above and beyond to help us solve our issues with security, and helped make the move to his servers a much smoother one despite many challenges. I wouldn't hesitate to recommend his services to anyone, both large or small. Our global website has been running flawlessly since moving to his servers. Thanks Jim for all your help, and patience.

Paul Prato, Scrip

Our experience was second to none with Hackrepair.com. We had hired two other big companies to assist with our website hack. We spent an enormous amount of resource and over a month of challenges with these firms. We were about to give up then we found Hackrepair.com. In 24 hours our problem was solved and for a better than fair price. He did what others failed to do! But better than the service Jim was true to his word. We highly recommend HackRepair great people and talented.

Tommy Lai, ON, Canada

Jim Walker of Hackrepair.com provided immediate assistant to solve some issues on our website in which my hosting company failed to help. His service and attitude is the BEST IN CLASS! He also followed up with us to make sure everything is alright! I would recommend TVCNet.com as a web hosting company.

David Bridges, NBDStudios.com

One of the big selling points that I tell my friends when they come to me about hosting and domain service is that, yes, there are lots of free or cheep sites out there (because its always 1st thing they bring up).

But they all have fine print which if you are using them for buisness purpose they have a right to everything on your site. Most people dont know this and so I tell them "If you are selling or making money do not use those cheep or free sites. You are gambling with your hard work to save a few $$$." And I tell them, "I have a good host/Server company that you should use," and I direct them to you.

So anyways I would add that on your site because so many people dont know that they sign away a lot of the rights to the stuff they display/sell with those sites/hosts. And the free sites can actually demand a % of anything you make using them. Just something ive noticed is a huge selling point to every friend I talk to and all end up wanting service like you provide.

Ken Thompson, Stone by Nature

Earlier this month I contacted Jim at Hackrepair.com concerning a malware problem on my website, it had been so badly hacked that the website was black listed by Google. Business was at a standstill and two other internet firms had tried to resolve the hacking without success, needless to say we were at wits end. Jim assured me he had a fix for the problem and true to his word had the website up and running within 12 hours, unfortunately the fix was temporary and a serious hack, due to some internal scripting issues, occurred again shutting us down once again.

Customer Service is fast, knowledgeable and personal. No comparison with the big guys. Try the difference. You will be pleased.

Ron Edelstein Rhinestone Heaven

In 2008, my merchant processing company told me that I had to have my websites PCI Compliant. This was something I had never heard of. Apparently neither did the web hosting company that I had been using for the past 9 years.

When McAfee Secure did a scan of my websites, it was a disaster. 40 + issues. It took months to get very minimal results but no major resolutions and I was on the verge of losing my merchant account because my web hosting company could not identify a lot of vulnerabilities.

McAfee Secure did me one solid and that was to recommend TVCNet. What a revelation to do business with a professional company who responses so quickly and really know their PCI stuff. Jim cleaned up the mess from my previous webhosting company in no time. McAfee was in some cases using 3 or more IP addresses for one website which caused constant issues.

Jim and his team are first rate. I know that I am in good hands and I will be dealt with in a timely manner. In these days of holding on the phone to speak to a technician, it is a pleasure to get a email confirmation and solution from TVC.net in a matter of minutes. TVC is a godsend to busy Internet executive. I wish him and his team a hardy thanks and best wishes for a great future in business. I tell all of my friends and colleagues to use TVC net!

Jim Walker is a gem! And he has an excellent support time who are there around the clock.

Jane Sheppard, Healthy Child

Switching to TVCNet.com was the best thing I ever did for my business.

Since we are an e-commerce business, web host reliability is extremely important to us. Since 1997 I've used several web hosting companies and experienced a lot of down time, security issues and pretty weak customer service. TVCNet.com has the best customer service I've ever experienced. I was pretty amazed that they actually moved my website for me!

I'm technically challenged and needed a lot of help figuring things out and they were very patient and explained everything so I could understand. What a relief to know my website has the best uptime possible and there is always someone right there to answer my calls if anything does come up. Thank you!!!!

Frances, Family Heritage Templates.com

In five years of hosting with TVCNet I've experienced excellent service, support and care. E-mails and calls are answered promptly. Support is always knowledgeable, friendly and helpful. When problems do occur (rarely) they are handled and swiftly corrected. Looking for a reliable and conscientious web host? Try TVCNet.com first.

Chris Raab, 9to5computer.com

Wow- not only was my internet APB answered immediately by Mr. Walker at TVCNET regarding our Malware attack, he had us back in business within hours.

As an international Distributor of computer parts, we can not afford to be down for even one minute as our customers depend on is in the same fashion that we now depend on TVCNET.

There would be no other recommendation than Hackrepair.com if you want the job done, and done right!

Myra Wood, Woodworksart.com

This guy is a genius. Thank you hackrepair.com

No affiliation, just an EXTREMELY happy customer.
http://hackrepair.com is the place to go if your site has been tagged as having Malware or has been hacked. After Months!! not weeks, months of utter frustration, dealing with other webmasters, my hosting company and submitting for a review myself numerous times. Jim was able to clear up the problem within a day. OMG!! I don't know how he did it, don't even want to know how how he did it, I'm just grateful he did. Thank you Jim!
I highly recommend him.

Bill Kleist, Identitygraphicdesign.com

The gang at TVCnet has been one of the most impressive companies I have ever worked with. Never has anyone been so responsive to my calls or emails - I mean we're talking minutes!

Also, not being familiar with the inner-workings of the web world, there were times where I was beside myself with frustration. Jim was always gracious and patient with me, and saw me through to the end of my problem - every time.

I really can't say enough about how great TVCnet is, I highly recommend them to anyone!

Rick Bergeron, ChainWeavers.com

I received notice from my CC provider regarding implementation of quarterly PCI scans. My previous host claimed to be PCI compliant but did not pass the scans and refused to make changes necessary to pass a scan.

I did quite a bit of asking around and found that tvcnet.com was one of the best (if not THE BEST) host for merchants needing to prove compliance. Jim had all the answers to my questions without any pushy sales speak. From start to finish, the move from my non-compliant host to tvcnet.com was a few hours with hardly any downime. With zero changes to our e-commerce site, we went from several dozen items causing a scan failure to PASS on the first scan; the only difference was the more secure setup with tvcnet.com. Support time is measured in minutes, not hours or days as with other hosting companies.

Everyone needs to ask the tough questions when contemplating changing hosts. Being able to read customer comments means more to me than advertising claims. I hope that these comments help someone else with their decision on choosing tvcnet.com for their hosting and compliance needs.

Annette, Wishing You Well, The Best in Favors

Jim Walker of TVCNet is not only a very knowledgeable man, but also a very patient and wise man. You see, I recently had a problem with publishing my site to the ftp server. The publishing would fail half way through the process, leaving my site a garbled mess. I have been using the same website program for years and I've published changes to the server thousands of times, so I was so absolutely sure the problem had to be on the server. I sent an URGENT email to the support team, and boldly called the support phone number just minutes after sending the email.

I was very upset and stubbornly claimed that the problem was with the server. Jim was very polite and promptly did some diagnostic testing on his end. I suspect he knew all along that the problem was with my computer and my firewall, but he was wise enough to know that I was not ready to believe it.

He gave me suggestions of what to do on my end while he tested the server on his end. Even when everything else was ruled out and their was no doubt that the server was working just fine, he never left me hanging with my own computer problem - - he actually helped solve the problems with my computer, which inadvertently solved the publishing problem. I have been with two other hosting companies before TVCNet and their support team can't hold a candle to yours. Thank You again!

Master Philip Toledo, Inner Self Center Institute

I have been with TVCNet.com since May 1,1999. I am Totally Impressed with Jim Walker and the Technical Support Team when I have a Question or Electronic issue with my PCI Compliant Company. Their Response is Fast and have the Solution within one day. My Headache of Spam is solved with TVCNet.com AntiSpam Program. Jim Referred Constant Contact to me when I had a Email Blast problem. Also to Register my Domain for more years is Fast and Easy with TVCNet.com Internal System. I feel like the Team of TVCNet.com is like Family over all these years as they have Solved all my Business Problems within one day of my Questions and Electronic issues with a Caring Attitude. I would Strongly Advise You to be part of this Wonderful Organization! They really Care!

John Dorrill

After discovering my website was being flagged by google as a malicious site I was livid. After reading the badwarebusters.org forum for a while I called Jim Walker at TVCNet late in the evening. Jim gracefully and expertly turned a situation that could have been very negative for me into a positive and learning experience with great results. When our websites or our client's websites get trashed for whatever reason, we may find ourselves in a state of anxiety or confusion. At that time we are in real need for expertise that can help us with our technical issues and help us to understand the gravity or complexities of our problems and get to a viable solution quickly and efficiently.

A web hosting company should not only provide a good service but it is a real bonus if they are staffed with knowledgeable support technicians as is TVC.Net. In web development it is totally about quality. Service and quality is more important on the web than anywhere in the business arena. I am learning that only a few web hosting companies are really dedicated to making sure service is foremost. I very much appreciate Jim Walker and TVCNet for their invaluable help.

Ben, Prairiestate Products Jackson

I wanted to take the time to tell you Thank You. I was extremely frustrated with our current host. I appreciate the time you took with me this am (without any fee) to explain to me the direction we needed to take. After being put on hold by our current host and still not getting a solution to our problem you gave me clarity. I feel so much better knowing that our company will grow and that if we have problems you will be there to help us. There are a lot of computer terms I don't have clue about but I having feeling after we start doing business with you I will learn. Do you have any ideal of how helpful you were this morning. Thank You for responding to my request so fast. I look forward to working with you. Again Jim Thank You, Thank You, Thank You.

Jacie, NRG Saver Supply

You have real "hands-on" service that I haven't found anywhere else in 12 years of having a web site.
Do you guys ever take a break? TVCnet is really serious about the 24/7. You guys are great.

Dave Clifford

I've been hosting sites with TVCNET for 10 years now with 3 of my own sites and a couple of recommendations along the way. I don't recommend anything unless I'm completely sure about it, and TVCNET is something i am VERY sure about. Technically they are unbeatable, access speed, up time, available gadgets, easy to use control panel, this works for any level of web site and any level of user. But it's not just that. When trouble hits they are there, up front, on the ball and all knowing. Jim has gotten me out of a few holes that I managed to get myself into, has always been open to new requests and runs support with a very personal touch. The peace of mind of knowing that your web site is fast, safe, easy to manage and in good hands is worth every penny. One question for you if you are not already hosting your site here... WHY NOT? Did Jim pay me to say all this? No, and I would refuse to do it if he had. No bull, just a great company.
And all true,
Cheers...
Dave

George Robertson, Lock Pickers Mall

I found TVCnet.com as a result of being referred to them by McAfee Secure, a well known company that provides online businesses with security scanning and certification. They told me TVCnet.com was one of the very few hosting companies they felt comfortable recommending... Read more...




I'm impressed with the level of customer support, especially with regard to PCI compliance as this was the major reason I left my previous host -- they had no support and no conviction toward supplying security for ecommerce customers.

Dana McKibben, Lufkinrotary.com

Your company found viruses on my site that not even McAfee could find. I always keep backups that are never put on the server and because of your prompt service my site will not harm my clients nor your other clients on your server. This is why I will always put my trust in your people and company and why I changed from the other hosting service. The biggest shocker was when you called me personally and what company does that?

James Jennings, Plant Sciences Inc

I do not know if you know it but you have been one of the best groups I have worked with in 20 years. Thanks for being there!

Roman Trutiak, Fastwebsites.com

You might be thinking why an independent hosting company deals with TVCNet.com The reason is that TVCnet.com has put the Fast in Fastwebsites.com for the past 9 years. Their support in outstanding, and their servers are the most reliable, and up to date with the latest and greatest scripts. Makes my job easy.

Steve White, i2iK9

Having had a web presence for over a decade and a half, I can confidently say TVCNet web services are second to none. Their staff is courteous and responsive. Their hosting is ultra-reliable. Their support is effective and FAST. If you need bullet-proof web hosting TVCNet is the ONLY place to go.

Carol Drobek, Printed Light

I've been an TVC customer for a few years and can highly recommend them as a web host. I feel that the technical support I need is there. Jim Walker is available and knows his stuff. It is invaluable to have someone to actually talk to when a problem arises.

I may not take advantage of all of the features TVC offers but I have to say that I really love the awstats. They give a really comprehensive and, to me, an interesting picture of how my web site is doing on a daily basis. I feel very confident in this hosting service and the price is right too.

Brian Cane, PacifiCal Realty Group

A year after I ended the relationship with my web designer, I, to my surprise, discovered that the web designer had set up my company website account in his name.

When I walked into the office on Wednesday morning and my company website was non existant and my email accounts had been suspended, I was happy to know that with one phone call and no hold time, I was able to speak with Jim and he had me back on-line within 2 minutes. Now that's customer service!

Sue, Easy to be Green

Thank You for all the support you and your staff have given me. Most of the things I am doing are for the first time so the learning curve can be very daunting. Fortunately, I switched to TVCNet and have found the support and positive working relationship that I needed. I feel so good about hosting with you.

Mary Alice Catherina, Maschott LLC

I have really appreciated the service and support I receive from tvc.net. I switched my website from startlogic to tvc.net and I have been VERY happy and "Hackersafe" ever since. Thank you again for all you do.

After working with several different hosting companies tvc.net is the only one I recommend to my business colleagues.

Jason Lammers, Jurgen Industries, Inc.

Thanks for getting everything switched over for us seamlessly. In over 48 hours of getting no where regarding the problems we were experiencing with iPowerWeb you not only helped me troubleshoot the problem in less than 10 minutes, the complete move of our web site to your company took no time at all.

I'm confident I've found someone I can count on if we have any future problems with our site. Thanks for all the help getting me back to running my business; not my web site!

Arthur McCormack, Farmers Insurance Agent

As of late you have taken over the management, organization and marketing of my web page. Not only is your work superior to that of your competitors but I have been highly impressed with the courteous service you provide, which in my opinion is one of the simplest things to do and yet the hardest to find.

In addition to phenomenal service I'm blown away by your prices and thorough follow up. I would most certainly recommend you to family, friends, and clients in need of your services.

Catherine Anderson, JustOrganizeYourStuff.com

Frankly, I don't know where to start with my words of appreciation to Jim and his staff at TVCNet. My web site has been the single most challenging aspect of my business. And, since our web site IS our storefront and office, it is the only place our customers can go to understand our business and purchase our products. It is vital that our customers get a GREAT first impression and they feel safe ordering online.

We moved our site to TVCNet after another webhost declined to help us become PCI compliant without a huge investment in a dedicated server. We have little experience in all the issues that could and will arise in the maintenance and security of a web site. We needed a great, affordable host that would be secure and that would work with us and help us learn what we needed to learn to keep our site running smoothly. Our company is still a small start-up and security is a top priority, but the cost of a dedicated server was out of the question

TVCNet has been fantastic and I do not use that word lightly. They moved our site quickly without incident, they checked to make sure everything worked as it should, they worked with us to make sure our site was compliant, and to top it off, most recently, they effortlessly, almost instantly and mostly likely with a little laugh, fixed a stupid error I made that removed access to my homepage.

I don't really think I can find the right words to express my gratitude for their customer service. Thank-you.

Jonathan Lloyd, Manager Of IT, Catalina Lifesciences, LLC

We began with TVCNet in our infancy with a single eCommerce website on a portion of one of their servers. Today we utilize 3 dedicated servers (soon to be 4) that are all built, managed, and monitored by TVCNet.

With the help of their team, we are on the bleeding edge of technology in both hardware and software, and operating over 300 websites with a personable support staff fulfilling our every request.

In fact, the hundreds of hours of free support they have provided over the last year has made the cost of having these servers very manageable.

After seeing how other web hosting companies have operated, and having a few bad experiences myself, I can say that nothing can compete with the personal and professional experience I have had with TVCNet.

If you're a new customer, managing 1 website or 100, you owe it to yourself to talk with the people at TVCNet and see the way a web hosting company should be.

Matthew Bredel, TheWebReviewer.com

At the beginning, I started out using the simple and very inexpensive hosting service of GoDaddy. Over the past year, though, my website grew substantially and as it grew, I started adding privacy and security seals (like Hacker-Safe) to my website. At this time, I learned that GoDaddy was not about to support what I was doing without paying a bundle for a dedicated server. I needed a good, affordable host that would be secure and that would work with me. In addition, I am not an online guru by any level and the thought of changing hosts, moving webpages and re-setting up my SQL database seemed like a nightmare.

I was then suggested TVCNet from a collegue in the business. First, TVCNet was a Hacker-Safe certified site itself, which gave me a lot of confidence in maintaining my own security. The price was very reasonable (and now I have a lot more space and Bandwidth). But the real gem of TVCNet was the support and the work that Jim Walker put into my move. My nightmare of a move became very easy. Jim was very prompt in working on the transfer and the down-time of my website was virtually zero. I am extremely happy with the product, user interface, security and most importantly, the support provided by TVCNet. Great Job guys! I will be using you for all of my hosting needs of the future. Thanks for everything.

Rosemary Falkland Islands Sheep Farm

Living way down near the bottom of the world - on a remote Falkland Islands sheep farm (to date still offroad) - the Internet made a vast difference to our lives when it arrived here some years back. The construction of a farm website was a logical step - so a friend designed one for us, recommending TVC as host. We've never had cause to regret going with her advice.

TVC may not be the cheapest around, but they offer unbeatable service. The people at TVC have never once growled at my naive questions, snapped at footling queries or treated me as unimportant. Always polite, informative and genuinely keen to assist this idiot woman (now maintaining the site herself), he and the other staff at TVC are unfailingly helpful. It's comforting to know that however much I screw up, Jim will help me get things sorted and ticking over nicely again.

I recommend TVC wholeheartedly to anyone seeking good old-fashioned customer service and a safe host for their precious website, however small it may be and however remote their physical location. You're just a click away from help, with this company.

David Barnett, President, Mind Grind

TVCNet is an integral part of my business.

They provide high-quality web hosting and email services at a great price and back it up with top-notch professionalism -- an unbeatable combination.

Jill Osborne, Interstitial Cystitis Network

When we relocated our large health community, which included a thriving mail order center and 14,000 member support forum from our old provider to TVC.Net, it was with trepidation. As other users have said, moving from a large, established "ISP" to a smaller company was worrisome. It was quickly apparent, however, that our worries were baseless and that this was an excellent choice to make.

Not only were Jim and Moses exceptionally helpful in transferring our dozen or so websites, setting up and/or transferring SSL certs, etc., but as our sites grew, he helped us select and implement a new dedicated server with lots of extras that required implementation. He did it all at no extra charge other than the cost of software that we purchased. The hosting fees are certainly very affordable as well!

Now I will say that setting up a dedicated server is not without its stresses. It took a few extra weeks to really smooth things out and aside from an unexpected hard drive failure which they resolved quickly, server performance has been very smooth and consistent.

What is undeniable is the extremely high level of support whenever an issue surfaces. Jim is available by phone, email, support tickets and AIM. Daytime, evening, workdays and weekends!!! Does the man ever sleep?? Beyond any doubt, Jim & colleagues provide the best technical support we've ever encountered from an ISP. They make the other, large ISP staff look like inexperienced novices.

If you're looking for managed dedicated servers, I think that TVC.net is an excellent choice!

Kevin Michel, Coconut Grove Imports

I recently had a web site designed and I use TVC.net as my host service provider. I experienced trouble getting my Outlook Express set up to properly send email's to my customers, so I tried trouble shooting to fix the problem but was unsuccessful. I called Jim Walker at TVC.net and found him to be courteous and extremely helpful. Through his knowledge, experience and understanding of my problem he was able to walk me through the process of getting my problem fixed, and it took less then five minutes! Thank you Jim and TVC.net

Bart Baggett, Handwriting University.com

Just a quick note to say your service has been amazing. After hosting my website over 10 years, I won't dare move companies. You've been there at midnight to solve problems and always look out for me in all emergencies. I've used other companies for other websites and was always dissappointed compared to you. You've got all my business!

Jennifer White, Laughing Dog Enterprises

~Big Service for a Small Business~

Jim Walker and TVCNet have provided me with excellent customer care and hosting set-up assistance from the start. Even before I switched web hosts, Jim gave time and attention to matters that were very important in my decision process.

My website had been the victim of a hosting service buy-out gone bad, and my impression of out-of-town hosting services had been terribly soured. I had lost business and disappointed clients due to server errors by my former host, so I was reticent to make a commitment to a new one without lots of assurance.

Jim Walker patiently walked me through many of the initial steps and completed my domain transfer himself to insure the migration went smoothly and completely without trouble. He was available at all hours of the night at a moment's notice, which I felt went above and beyond the call of duty.

My company uses a website mostly to provide information about my professional services and to serve as a contact portal to those researching my field. I utilize one of the smallest packages available from TVCNet, but the quality of service I have received has been fit for a Fortune 500 company.

TVCNet offers an impressive value and many useful tools, such as site visit analysis and spam control, for extremely reasonable fees. I feel very confident that any website concerns will be attended to promptly and with that personal touch missing from so many other hosting services out there. TVCNet is just what this small business owner needed to remain interested in maintaining a web presence. As my website needs continue to grow and change, I know Jim Walker and TVCNet will be there to support them. I wholeheartedly recommend TVCNet hosting services to all businesses, large or small.

David Tucker, Web Designer, All-SEO.com

Just a quick note regarding hosting and any future needs.
The organization that I am aligned with is not one of those large faceless companies that consider its customers just another number.

I was introduced to TVC last year from a trusted friend, David Barnett, at www.mindgrind.com . TVC caters more to developers and designers, and not to the masses.

The service has been excellent, and staff seem to be available 24/7. I always get a response quickly until any issue is resolved. They have some very talented IT people in the support department.

I just wanted to put the word out regarding any hosting opportunities that will naturally come up for more demanding customers that require dedicated servers and fast high profile streams.

Armand Melanson, Publisher, Ultimate E-Marketing & Dropshippers Guide

I have gone through alot of webhosts - TVCNET is the 1st that actually delivers on what they promise. Jim Walker and his team really provide top quality service at bargain prices. I only wish I had known about them sooner!

Henry L. Kemp, Startegic Air Concepts

Startegic Air Concepts is a small home-based consulting firm in narrow niche market of energy conservation in industrial compressed air systems in factories in North America. Dependable and consistent e-mail server performance is "absolutely critical." Several years with TVCNet.com has left us always comfortably secure with their always dependable and consistent performance and professional and friendly service.

Stan Kaplan, President, STANZEEKAY Inc.

Dear Rhonda, As you know, I was extremely hesitant to transfer my Web Hosting services from my "Mega-Hosting" company over to your "smaller" company. My main concern was, that since I work most nights - well into the next morning, I didn't want to lose my "24/7" telephone support.

On, many, many, occasions, I found it necessary to use their telephone support, because the Sites were "down", or inaccessible for editing. I was always greeted by a very cheerful "technical support" representative who always had the same cheerful answer. "Yes, we are aware of the problem and our engineers are working on it. "No, I do not know the nature of the problem, nor do I know when it will be fixed." I finally reasoned that if THAT was considered "technical support", I could do without it, and that's when I switched my Site Hosting over to you.

As you know, there have been very few occasions that I have found it necessary to use your technical support. You have kept my Sites on-line and working for me very nearly 100% of the time. "Mega-Company" came nowhere near your excellent record of performance.

Last night, (at about 3AM) I tried to publish to one of my Sites and could not. I got in touch with YOUR technical support people. I was able to communicate directly with your engineering folks, not just a cheerful but clue less voice on the phone. Within about twenty minutes this minor problem was fixed and I was able to go on with my work.

Now I am wondering just which is truly the "mega-company" and which is the "smaller company". Rhonda, you and your staff do a really super job in assisting me with every phase of my Web Site administration. I just want to say "Thanks", and that I am extremely happy that I left the "smaller company" and came over to you.

Thomas Pilicer, President, FCC International & PepperKraft

When this professional team decided to start their own hosting service I was sad to see them go as we had build professional and personal relations while they worked for another well known hosting company. I was a bit skeptical to see another "small" hosting company start. I thought, "they will never match the monster services of the big guys." That was 1999. Since then, we've also tried many other hosting companies and I was so wrong...

I think it is their strong "Service AND Training" attitude that is the drive to TVCNet unmatched support, service update constancy, not to mention the strong tech guys behind the scene with whom you'll enjoy Working AND Learning. In this shaky money driven world, doesn't this motto sound a bit strange ... "Fair Pricing and billing - Honesty - Integrity..." You'll know exactly what it means when you work with TVC.

I recommend TVC to anyone: from individual web designers to high end web development firms, and even hosting companies wishing to outsource their hosting needs.

From virtual servers to dedicated servers you will find simply the best services. It is actually hard to believe it's possible at these prices, so if you are like me and can't believe it just try it. Here is the best of the best you can find in hosting standard today. It is only a matter of time before TVC gets the recognition they deserve in the hosting community.

Michele Wandrei, inThree Design

Without TVCNet, I'd be bald!

I very much appreciate your help in assisting me with my client's service question. You continue to amaze me! TVCNet was the best choice I could have made for my hosting. I'm a small account for you, but you take care of me and treat my clients as if I were your best account. Thanks again!

Michael Rhodes, American Modular Technologies

Once again, I am astounded by you and your company's efficiency, professionalism, and courtesy. You guys set the standard...and you can quote me on the site if you want! :-)

Scott Bridges, NB Hosting

I can't begin to express how much I appreciate doing business with TVCNet. It is like a breath of fresh air. They are personable, available, and assistance oriented with a pleasant cooperative attitude. Moreover, they recognize our mutual business needs and goals as well as solutions for difficult circumstances when they arise. Solutions are never more than an email or telephone call away. This is true for me as an account service manager as well as my hosting account customers who get technical support even if I am unavailable although service managers are responsible for the technical and business interface with their hosting account customers. I know, I experienced just such a scenario. Jim Walker was there for me and my customer in a critical situation when I was unavailable.

Needless to say, my customer was happy and satisfied and I still have them as my hosting account customer.

If you want a positive business experience hosting web sites, become a Service Manager and start hosting your customers on TVCNet.

Dirk Merkel, Managing Partner, Waferthin Web Works LLC

After having worked with some of the well-known hosting companies in the industry, our expectations had been pretty low. That changed when we discovered TVCNet.

We now don't have to worry about the basics anymore: server speed, pricing, and support.

Instead, we can focus on expanding our business with the knowledge the personal, timely, and competent support we get will help us meet the challenge successfully.

I would like to add that I had a problem with a database on my dedicated server. Both Sachin and Orlando were instrumental in diagnosing the issue and formulating a solution. However, I have to extend my special gratitude to Orlando who really went the extra mile. Not only did he sacrifice his sleep by spending the better part of the night at the NOC installing disks, backing up data, & upgrading the OS. He was also extremely helpful with his advice and know-how. A good job all around. And he did it at no cost-- as a favor to me! What planet are you guys from?

Andy Lambros, President, CyberWeb

Thank you for the great service you provided us for the last year. You run a top-notch operation!

If I hear of any people that need a good hosting solution I will definitely turn them onto you!

Terry Masline, President, Wright Communications

You must be one of the few operations in the world where the price goes down and the service goes up--the price drop was a pleasant surprise, but I've come to expect the great service.

After two years using your service I remain surprised that "Immediate" still remains the literal description of your responses to email.

Thanks again

Shayne M Barr, Sierra Pacific Computer Services

Kudos to Jim Walker and TVCNet. I am a small reseller, managing only a handful of web accounts as a side line to my usual computer service business. Jim Walker has never made me feel like the "little customer". Jim has always been readily available and helpful when I've had questions, even the stupid ones.

While doing a throughput demonstration the other day, someone was looking over my shoulder. She claimed to have a GREAT host and was told it was one of the fastest available. Untill I compared the throughtput to ANY of my sites and hers. Her numbers were CONSISTENTLY 25% of what mine were. That's right, TVCNet servers 4 times faster than hers. We did it several times, just so she could be sure. HAHA, once hers is up for renewal, I think I'll have another customer.

Kurt Chang, Service Manager, MeetChina

You give the best Tech support in the World I've seen. Thank God we have a partner like you.

Mr. Jaime G. Chanaga, CISSP CEO, http://www.iqthink.com

It is with nostalgia that our firm moves our web servers in-house and leaves the TVCNET client family. We owe our success in no small part to TVCNET.com.

We may leave the TVCNET client family for now, but will always recommend anyone that will listen to you.

Thank you for your high professionalism, second to none!

BigNoseBird.com

External Site Testimonial regarding TVCNet Hardware.

Kathy and Don Gillogly Owners YC2.NET /WriteTrack Publications

Prior experience with other hosting companies has made it evident that the type of service we receive from this great crew of highly efficient people is a rare commodity. We appreciate it immensely and recognize the positive impact it has had on our ability to provide our own clients and customers with great service.

The best hardware and software solutions in the world are useless if the people part of the equation is missing. Technical expertise when imparted grudgingly (if at all ) means nothing. We know - we've been that route with the "other guys"

TVCNet's hosting plans and server performance are second to none; but even more important to us, Jim Walker and his tech support staff are without doubt the most customer service oriented group we've encountered since we've been in this business. Response time to any problems or questions that have arisen has been close to immediate even after-hours and on weekends. Thanks to all of you who never seem to hesitate to go the extra mile to find the solution and implement it with a smile.

Greg Raymond, San Diego Web Design

The services and EDUCATION we receive from the TVCNet program go far beyond the norm for this type of service. Not to mention that the ability to make a 100% (usually more) profit on hosting fees alone make me feel strongly that there is no excuse not to have a credit card on file with TVCNet. Lets face it, If you can't make ends meet as a TVCNet service manager, your in the wrong business!

Dave Carlos, Julieta Jay Carlos DMD, Inc.

One thing I would like to say is that you run a very professional organization. I have been more than pleased with the hosting, support, reliability, etc., we have had using TVCNet and will definitely be recommending you to anyone I know that is looking for a host.

Philipp Steimle, SCNA

I've been working as an international reseller with Jim Walker since 1998. Switching to TVCNet.com from a previous provider was the best decision I have ever made for me and my Clients.

TVCNet's Hosting plans and server performance are excellent and new products and features are added regularly. The most reliable and competent service we have ever received from a hosting company, along with helpful tips from one of the Internet's top professionals have proven invaluable.

The outstanding expertise, guaranteed fast response and support provided by TVCNet is second to none. TVCNet is our first recommendation for starting an Internet business.

Our sincere thanks to Jim Walker and his staff.

Chris Giminez, Owner, Cyber Scriber Web Site Design

I have done business with a dozen or so hosting services over the few years I have been in business. I have experienced high prices, poor customer service, slow response time to problems, excessive server down time, slow server speeds, slow set up.... I could go on. Jim Walker of TVCNet has somehow found a way to avoid all of these common shortcomings of a hosting company. I have been doing business with TVCNet since 1998 and have watched the tremendous growth of this company take place without the usual breakdown in service that many other companies would excuse as "growing pains".

Providing a professional, reliable web site solution from development of the site to hosting is of utmost importance to me. Partnering with TVCNet as a hosting provider helps Cyber Scriber maintain the level of overall quality I demand.

Finding this combination of excellent service, personal-speedy response to problems or questions, and reliability, while maintaining some of the lowest prices available in the industry is truly like finding a diamond in the rough.

Anya Shortridge, Webmaster, Ashes on the Sea

I want to sincerely thank you for the high quality service you provide. The other testimonials I have read here only reinforce how I feel since joining TVCNET. I wanted to switch to TVCNET over 6 months ago. I am sorry I didn't do it back then. I had nothing but trouble at our old web hosting company. When there was a problem, the old host would not respond to email or telephone calls. And there were constant problems. I can't tell you how frustrating it was. Our business gets at least 50% of its customers through our web site, and it is SO important to have near 100% uptime (100% percent being impossible)!

You know that commercial where it says "Oh what a relief it is!"? Well, that is precisely how I feel since coming over! You have made yourself available by telephone, email, and Instant Messaging, a feature of your service that I have found to be most helpful. It is such a relief to have a web host who answers my questions and helps out if I have a problem! There was even one night when I was up late working on my web site and I couldn't access it. You had someone working through the night to correct the problem, which was of course fixed in a very short time. Thank you!

You are truly interested in people, which I believe is how you can provide such quality service. You are extremely knowledgeable in the Internet concepts and you stay current with changing technology. That really helps me, since I don't have the time it takes to stay on top of it all anymore.

I just want to thank you again for all you have done and continue to do.

Roberta Murray, TPS Web Engineering

TVCNet must be the company that put the serve into servers! Have you ever been met with the reply "Yes, we can help you with that, but we'll charge you for it." from your server? Have you ever been met with that comment when you were just looking for an answer to a very basic simple question about the features or configuration of the server? Ever get so frustrated at your server that you considered quitting the business? You don't have to feel that way!

I am amazed at the level of service that Jim Walker has provided since joining TVCNet. He puts up with what to many would be considered stupid questions without making a person feel like they should already know the answer. The ease of contact and level of support is something of real value to everyone. Being accessible to answer questions and always working to improve the services offered to customers, is something that can't be assigned a value. You may find a cheaper hosting company, but I highly doubt you can find one that is just as concerned with your success as you are, and provides the same level of service. If you are currently looking for hosting services, stop right here. Your search is over!

Darrell King, Web Center Administration

I'm writing this note because I believe unusual service and business efforts deserve recognition. TVCNet has been from Day One an example of everything I want in a hosting company: reliable, honest, competent, fast, available and, above all, unbelievably helpful.

The attention to detail that has gone into the service policies of this company is incredible. See the online manuals, the convenient utilities such as the Lookup Tool, or try the chat and email response time to test this statement. All problems, even questions whose answers were ridiculously obvious (after the fact, of course), were addressed quickly and with courtesy... and they were solved.

I thought ys Nehould see this comment from one of our clients:

"You are right about TVCnet, it seems to work very well.
We have now been testing it for some time and it is at least as good as another provider I was using. When downloading large files it sometimes reach over 400 Kbyte/sec while another provider I was using rarely went over 50Kbyte/sec. What slows down some tvc-sites is external stats-requests but we cant blame tvc for that."

This client is located in Sweden!

Valerio Gelpi, Guide 105

After careful research, Guide 105 chose TVCNet as its new hosting provider for its high performance and reliability. Since we moved our servers, we also discovered that not only the service was fast and reliable, but that TVCNet was offering much more than we expected (quite a surprise nowadays), including outstanding, proactive and personal technical support available in real time. Additionally the servers are constantly upgraded to the latest, proven technology, offering features like no other company in the business today.

Having been with other hosting providers where their technology and customer service seemed to constantly degrade, I can say that TVCNet is a real find for anybody serious about business on the web.

Joe Engleson, JE Web Design

As a former Internetter customer, and now as a TVCNet customer and business partner, I can honestly say that TVCNet's support goes well beyond anything I've experienced with other service providers. In the years I've known Jim Walker, TVCNet Sales Manager, he's ALWAYS there to help when I've needed it, even when it turned out to be a trivial matter. (I mean, the guy doesn't ever take a break!)

So long as I've got clients depending on me ... it's important that I have someone like Jim Walker and a service like TVCNet to depend on!

Lisa Sutton, President, USA Media Websites

Every web hosting company should strive to meet the standards that TVCNet has attained. FAST, DEPENDABLE, and PROFESSIONAL service, every time we need it.

When you've been in business as long as we have here at USA Media Web sites you develop an "instinctive eye" for winning organizations. We honestly can't say enough GREAT things about TVCNet.

We're proud to be an authorized TVCNet member.

Sign On - You will see the difference.

Lawrence Stage, President MediaWeaver

MediaWeaver is proud to be a business partner with TVCNet!

Our clients demand fast and reliable Internet services to support their e-commerce and marketing efforts and TVCNet delivers. From TVCNet quick turnaround on initial setups to the exceptional high quality and timeliness of their technical support, we at MediaWeaver could not be more pleased with the services and the staff at TVCNet.

Mark Wills, Excalibur Data Solutions, Inc.

I would just like to say thanks for the quick responses you have on support questions. I'm truly amazed at the speed of your customer service.

Gerald C. Turry, Internet Athletics Scheduling, IL, U.S.A.

It was a stroke of genius when

Internet Athletics Scheduling selected TVCNet to do our web design. Our site is specific to the nuances of athletic administration, but your staff understood and helped to develop a site which promises to become the cutting edge in our industry. We have had nothing but high marks, since our on-line beginning a week ago. In the process of the design, you helped explain, and guide the development. The process was collaborative and the product is exceptional. We could not be happier. Your billing was not only fair, but it identified from the very beginning what kinds of fees would be involved and estimating quite closely to the finished work. We look forward to a long and profitable relationship with TVCNet. We invite your readers to see what.

Richard Riso, Stand Out Designs, CA U.S.A.

We at Stand Out Designs cannot thank you enough for all of your help in developing our web-site. Your immediate response to any and all of our questions has been a tremendous service in the aid of having our web-site completed on time. I know personally, it may have taken me 2-3 times to finally understand the concept, but you stuck with us, giving us the information and knowledge needed. Your service is exemplary, and we look forward to our continued ongoing relationship. If anyone needs a personal referral, please don't hesitate to have them call or e-mail me anytime.

Darrell Glendenning, Cafe Del Rio Coffee, CA U.S.A.

You know, I am really impressed with how fast your server responds. Cafe Del Rio originally chose Cerfnet as our host because they were supposed to be the ultimate in high speed web hosting. Their exorbitant prices eventually became too much and while searching for a new host we came upon your web site. I was impressed with the amount of helpful information it contained and your prices were around one-fifth of what we were paying Cerfnet, so we decided to give you a try. I was immediately impressed with the level of service you provided. You went out of your way to keep us informed of the status of the domain transfer, as if we were your only customer, often even sending messages late at night and on weekends. I've continued to be impressed with the fact that service has remained as good as it started. Another thing I immediately noticed is that the site is quicker on your server than it ever dreamed of being on Cerfnet. It not only has a faster initial response, but transfers faster as well. It seems we had been paying five times as much for a host that has next to no customer service and is slower on top of that. Cerfnet's got nothing on you. You can be sure if anyone ever asks, there is only one hosting service I will recommend... the TVCNet. Thanks for everything.

Thomas Guarino, Spring Valley, CA U.S.A.

I have had hosting service with TVCNet.com since April, 1997. TVCNet has always been able to help me get the site up and running in a very smooth manner. I have been very satisfied with Jim Walker's expertise, grasp of the Web market, and his ability to correct any glitches (very few!) that appeared. His response time is excellent. If you are searching for a competent and responsive Host Server for your site, I highly recommend TVCNet.com!

Jeffrey R. Weiss, Newark, NJ U.S.A.

Here are some of the many reasons I chose TVCNet.com and Jim Walker to "do my site"
1. He is a fine graphic artist who understands what "works" and what doesn't. He shuns the trite and the obvious.
2. Jim is an Internet and computer whiz who knows "everything" about the Internet and computers.
3. He is a person of high principle and is scrupulously fair and honest in his business dealings. He seems to get great pleasure out of his work, and therein, I suspect lies the secret of his success.
4. He has a lot of patience. I bombarded him with phone calls and E-Mail and he always took the time to respond in a positive and constructive manner.
5. His prices are extremely fair. There are a lot of hucksters out there selling cyber snake-oil. Jims' incredibly inclusive approach to his work makes the price he charges insignificant when weighed against the potential returns.

I can recommend Jim Walker and his services to anyone who wants top flight, courteous cutting edge service.

Ramey Doss, Oceanside, CA U.S.A.

I have used TVCNet now for about six months. Before I had tried using other people and companies and I just wasn't satisfied with the results that I had received. I kept thinking to myself that someone had to be better than what I was getting for my money. And then I was referred to TVCNet. Well to make a long story short my search is over. Services have always been done on time, and the rates are the very best of any company that I have ever used. TVCNet has always solved every problem that I have had.

Jason Gold, Indelible Ink Publishing, Inc.

Thank you for your services and professionalism. I truly appreciate the time you took to acquaint me with the ins and outs of the cgi scripts for my site. Your patience and dedication to my satisfaction are above and beyond what may be expected from people in your field. I will recommend you to anyone who I feel may need your services since I know they will be completely satisfied with your work. Again, thank you.

Ian Rosengarten, La Jolla, CA U.S.A.

Jim Walker has made my first small steps into cyberspace a smooth journey for me.

As a consultant, speaker and writer on customer service, I would definitely rate him a 10!

The service has been so good that I almost look forward to having new questions.

Shawn Perry, San Marcos, CA U.S.A.

I guess I owe a debt of gratitude to Jim Walker a.k.a. TVCNet, for guiding me through the early stages of my Internet career. Yes, one year after taking the plunge and learning Web development, I am now the Managing Editor of WEBster magazine an online magazine written for the Web development community.

When I first logged on to the Web, Jim was the only person I spoke to who offered sincere assistance and advice. And this was merely over the phone. When we met for a couple of informal tutorials, he walked me through the process and explained the ins and outs of Web development in clear and concise laymen terms. Over the next few months, I would periodically give him a call, and he would help me over the next barrier. His personalized service is a big reason I've come rely and respect his expertise. And today, I'm working in a growing industry that seems to get bigger and better everyday.
Thanks Jim.

Dave Deavenport, Toleeto Fasteners Intl

I have been working with Jim Walker since 1997.

As a customer service rep. at TVCNet, he helped me get my first web site up and running, not by doing it, but by showing me how, and that has allowed me to continually update and change my site at my convenience. I don't recall ever having a problem with my site being down.

If I had a technical problem, as I did recently with a new e-mail form script, he helped me locate the problem and sent me the code to fix it myself within hours. Great service and extremely knowledgable-- what more could you want?

Thank you for your great, consistent service

Richard F. Bannister Dublin, Ireland

TVCNet is a great web site hosting service. I have had almost no problems - and the few I have had were sorted out so quickly it was incredible. Full marks!

Richard Attenberg, San Diego, CA USA

Jim Walker has been instrumental in all aspects of design, programming, layout, hosting, and general Internet strategy for my site. I has received prompt, accurate, professional advice; straight answers such as "Scanning & Manipulating a Graphic will take me approximately 20-30 minutes, this task will cost ****", that's what I like to hear.
I would wholeheartedly recommend their services, and will continue using them for all of my site development needs.

Jeremiah Wood, Colorado City, TX USA

TVCNet is a great service provider and hosting service.
Anytime I have had a problem, they have responded quickly and helped me figure out all of my problems. They have wonderful equipment as well as reliable.




Powered by WHMCompleteSolution