TVCNet Website Hosting, Proactive Security, Reactive Security Specialists, and Responsive Service
The Virtual Company Network, Inc. (TVCNet)
will help you establish and develop your businesses online. We've been providing secure, customer service oriented, managed hosting and domain name services to people like you since 1997.
Read what some of our customers are saying about us on our signed testimonials page.
Our clients are Web designers and businesses looking for professional enterprise level service and security. They are tired of slow response service providers whose idea of security is turning off their customer's websites at the first sign of suspicious activity. They demand their service provider have expertise in today's web design technologies, like WordPress and MySQL. They understand that time is money, and that a service provider with expertise in website hosting security and responsive support will not only help to enhance their daily workflow but likely increase their bottom line in the long term as well.
TVCNet is committed to exceptional customer service


With TVCNet you'll receive expert replies to most web hosting or website related questions, often within 10 minutes or less!

Communication


Whether you're more comfortable receiving responses via email, live chat or a friendly voice on the phone, you can rest assured we'll take care of you and your online business.

Security


We are experts in proactive and reactive website security techniques.

We Own Our Equipment


While many web hosting operations purchase space or equipment from other web hosts, we own the web servers and equipment used to hosting our client's web sites.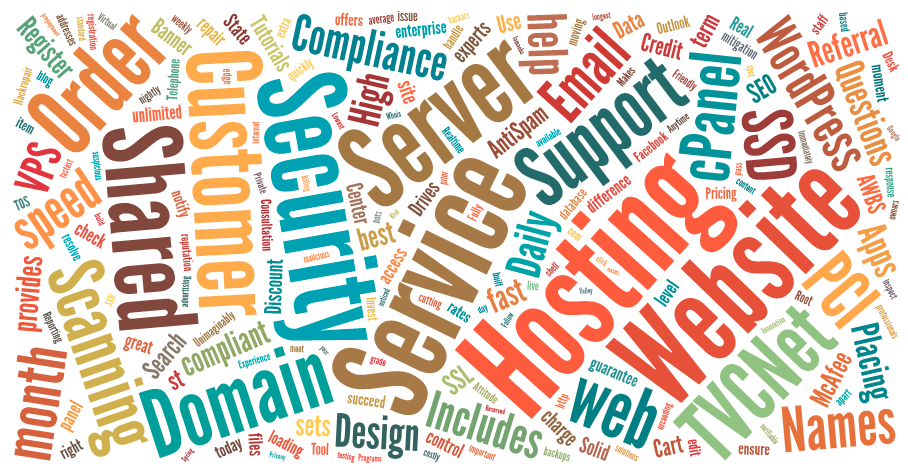 Service is our business


While many web hosts offer little more than the word "unlimited" and a vague promise of responsive service, we wake up every morning asking ourselves "how can we best help our customers succeed?"


Why should I choose TVCNet to help support my business?


There are many more reasons why we feel TVCNet is your best solution which you can find listed on our website. But let me just close by saying that we want to be your web hosting company. We're a friendly, responsive, customer service, security minded company. We can be your one-stop site for hosting, domain name registration and website security management.

We hope you'll choose to partner with us today.


Best Wishes,

Jim Walker
Founder & CEO
(619) 479-6637

We understand success requires a team effort