Trusted by businesses and hosting professionals for over 20 years
Our innovations in cutting-edge website security and customer service excellence span decades.


TVCNet is a first rate company and my most trusted supplier. I always will remember when my websites were hacked the...

Posted by Ron Edelstein
So many times, we tend to be vocal about the things that go wrong and forget to acknowledge all the good deeds that go...

Posted by Rick Bergeron
Have been working with TVC Net.com, Jim and his associates, for well over 13 years! Pricing and Service are...

Posted by Daphne Duprez
I recently moved my websites and clients to TVC web hosting and couldn't be happier with the service and help the...

Posted by Belinda Strotheide
Jim is awesome! He's super responsive, his prices are reasonable and he knows what he's doing. I'd recommend using his services and give him a 5/5.

Posted by Terri Lomax Burden
Awesome Customer Service - Faster WEbsite Loading Speeds - WordPress Experts - And More...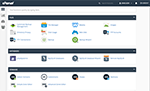 cPanel/WHM
With cPanel/WHM you may easily manage every aspect of your hosting accounts from a single interface. WHM features include creating accounts, setting hosting package limits, managing email, DNS settings and even editing website files. Try our cPanel demo?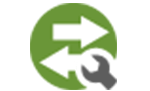 Quickly and easily migrate websites
With TVCNet service, you can migrate websites yourself through our easy to use cPanel control panel, or ask "your" support team here at TVCNet to help you migrate your websites free of charge today.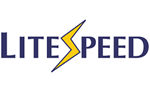 LiteSpeed Server Caching
With LiteSpeed caching, optimized for WordPress websites, you'll experience remarkably faster website loading speeds than was possible at older Apache website hosting services.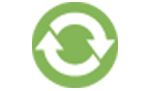 Backup Restoration Services
All of our web hosting accounts come with free backup recovery options. We'll even help you recover your monthly, weekly or daily backup free of charge.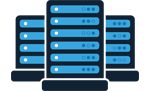 Our Datacenter
All of our servers are located in a large, well-known datacenter in Fremont, California, USA. Our facility and servers are monitored 24/7/365.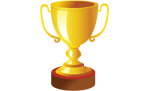 Awards & Service Reviews
As one of the oldest, and verified fastest, shared hosting providers in North America, the quality of our responsive customer service is hard to beat!
✦ Just ask our customers.
TVCNet has been providing world-class security, high-speed, enterprise-level customer service , WordPress ready website hosting, domain name registration, Virtual Private Server (VPS), and dedicated server hosting solutions for more than 20 years.
If fast website loading speed, security from malware, bots, and hackers, and great customer service are important to you, then you're in the right place!
TVCNet was the first shared hosting company in the world to advertise monthly shared SSD hosting service for less than $5 a month (in 2012).
SSD shared hosting provides some of the fastest load times for websites, exceeding the speed of most enterprise grade dedicated servers prior to 2010.
TVCNet was the first PCI security compliant shared hosting company (in 2003).
As one of the few web hosts in the world today who offers free PCI compliance with all shared server hosting, we do our best to ensure our customer's websites meet and pass any standard PCI compliance testing.