Today's Most Popular Services
✓ SSD High-Speed cPanel Hosting Plans ✓ Hosting Hacked Website Cleanup Service ✓ WordPress Security and Update Service
Free Website Transfer Included
Our staff is expert at moving websites. We are WordPress experts as well. We can migrate all of your websites to our hosting service free of charge today!
Free Malware Scanning
Invest in security with TVCNet's free daily malware scanning, discounted hack repair services and Free SSL. If your website is hacked we will work to help you resolve the issue quickly.
Need help with SSL Setup on your website?
Did you know that web browsers may now present an alert like the one below if your website does not have an SSL certificate (

httpS://

) installed and setup properly?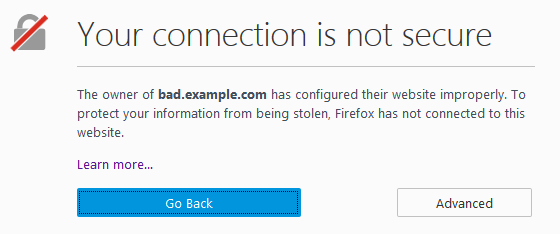 The TVCNet SSL Certificate Setup Service includes:
Help in installing your SSL certificate (if not provided free by your web host).


Good karma: TVCNet hosting includes

FREE SSL Certificates

with all hosting plans.


We will likewise help you set up your Google Search Console (GSC) account, such that Google will appropriately reindex you new URL

httpS://

Your-Site.com the same day you place the order.
Our goal is to help you complete the SSL setup without downtime. This is a money back guaranteed service. If we are unable to complete the SSL configuration successfully, we'll fully refund your payment same day.
Google Requires SSL Certificates!

This means that the connection between your website and your visitor's computers is properly encrypted.
I have an SSL certificate but my website still says my web browser connection is "Not secure", now what?
When a website has not been properly setup for SSL, mixed content errors are often the culprit. If you'd like your SSL certificate setup completed by a specialist in WordPress and security, then let the security experts at TVCNet complete the installation for you.
Is your website built with WordPress?
If your website is built with WordPress, just ask about our WordPress Security and Backup Setup Service. This optional service is free as part of the $49 one-time Website Security Service described above.
Our WordPress Security and Backup Setup Service includes a review of your website's security settings, custom installation of a security plugin and set up of a backup plugin for your website.
If you'd like your website secured by a specialist in WordPress and security, then let the security experts at TVCNet better secure your website today.
Call when ready (619) 479-6637
or
Chat
.