Today's Most Popular Services
✓ SSD High-Speed cPanel Hosting Plans ✓ Hacked Website Cleanup Service ✓ WordPress Security and Update Service
Free Website Transfer Included
Our staff is expert at moving websites. We are WordPress experts as well. We can migrate all of your websites to our hosting service free of charge today!
Free Malware Scanning
Invest in security with TVCNet's free daily malware scanning, discounted hack repair services and Free SSL. If your website is hacked, we will work to help you resolve the issue quickly.
cPanel and Fantastico F3 and Deluxe Apps Included Free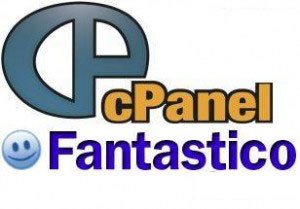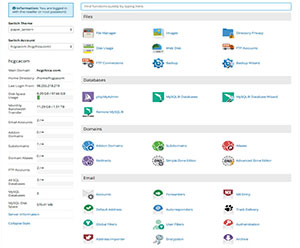 cPanel is simply the best, most comprehensive graphical web-based web hosting control panel in the world today!
cPanel simplifies tasks such as:
Uploading and managing web pages.
Creating and managing email accounts.
Installing web-based applications like blogs, shopping carts, and forums.
Protecting a website's content and bandwidth from abuse.
Generating and reviewing website hits and statistics.
Reviewing access, FTP and other server logs.
Backing up and moving files.
And much more...


Fantastico F3 and Deluxe Apps includes more than 600 of the worlds best web site scripting programs, like Wordpress, Joomla, OS Commerce and much more-- all included FREE with your website hosting account.
What is even more exciting is that most of these programs may be installed on your website with no technical expertise, in as few as three clicks [click-click-click-done!].
ProjectSend

r514
WordPress
4+
PHProjekt

6.2.1
WikkaWiki

1.3.5
PHP Password Manager

0.5.0
SePortal

2.5
NukeViet

3.4.02
WebCollab

3.40
Simple Machines Forum

2.0.9
Oxwall

1.7.2
NedChat

1.05
gpEasy

4.3.4
Open Real Estate

1.9.1
The Bug Genie

3.2.7.1
Chipmunk Poll

2.3
Elgg

1.9.5
PROCESSwire

2.5.2
Syndeo CMS

3.2
AlegroCart

1.2.8
MyT

1.0.1
SO Planning

1.33
Beehive Forum

1.4.4
FUDforum

3.0.5
Anuko Time Tracker

1.8.14.3306
Gallery :: 3

3.0.9
Advanced Guestbook

2.4.4
TRIBIQ

6.0.5a
Free Arcade Script

3.0.1
FAQMasterFlex

1.2
Tomato CMS

2.0.4
cunity

1.1
Kemana

1.5.6
OrangeHRM

3.2.1
Vidiscript

1.0.3a
bloofoxCMS

0.5.0
Coordino

1.0
Alto CMS

1.0.8
Xpress Engine

1.7.7.2
Achievo

1.4.5
Question2Answer

1.6.3
TaskFreak

0.6.4
Hablator

0.5.2
Redaxscript

2.1.0
Brim

2.0.0
RainLoop Webmail

1.7.0.204
HESK

2.5.5
webSPELL

4.2.3a
log1 CMS

2.1
Subrion CMS

3.2.1
PeoplePods

0.9
OpenDocMan

1.2.9
todoyu

2.3.1
AShop

5.4.4
Zeuscart

4
HABARI

0.9.2
TinyWebGallery

2.2
CMSimple

4.4.5
XOOPS

2.6.0
Microweber

0.95
TinyTinyRSS

1.14
Sweet Rice

1.4.0
Shadows Rising

0.0.5b
CJ Domain Whois

1.0
joobsbox

0.9
Almond Classifieds

8.3
Navigate CMS

1.8.3 r637
LuxCal

3.2.3
videoDB

4.0.0
Zurmo

2.8.5
Webmatic

3.1.1
OXIDeShop

4.9.2
SEOTOASTER

2.3.0
webERP

4.11.5
Simple PHP Poll

1.2.0
Ultra Sitebuilder

4.9.4_r39
phpMyBackupPro

2.4
Viscacha

0.8.1.2
ProjectPier

0.8.8
AdaptCMS

3.0.3
BananaDance

2.6
Hycus CMS

1.0.3
PHP Server Monitor

3.1.1
Nibbleblog

4.0.3
phpwcms

1.7.5
arfooo Directory

2.0.2
SpamBoard

5.2.4
LetoDMS

3.4.0RC6
LmntCMS

1.3.1
feindura

2.0.7
X7 Chat

3.2.0a2
Open Journal Systems

2.4.5
Tomato Gallery

1.2
KTG

1.5
MGB OpenSource Guestbook

0.7
kPlaylist

1.8
Sketch

3
forma lms

1.3
NewsBlocks

2.0
Advanced Poll

3.0
COUCH CMS

1.4
CWIS

3.1.0
BIGACE

2.7.8
Booked

2.5.10
Drupal :: 6

6.34
PhpSysInfo

3.1.17
smarty

3.1.21
RiteCMS

2.1.0
PluXml

5.3.1
TYPO3 :: 4.5 LTS

4.5.38
MOUND

2.1.6
phpFormGenerator

2.09c
AJAX Chat

0.8.7
dotProject

2.1.8
AjaXplorer

5.0.3
osCmax

2.5.4
CodeIgniter

2.2.0
PmWiki

2.2.70
Gallery :: 2

2.3.2
BellaBook

3.7
Macs CMS

1.1.4
PYROCMS

2.2.5
Delightful Labor

11-22-2014
Guppy

5.0.8
eggblog

4.1.2
eFront

3.6.15.1
ITLPoll

3.2.5
Linfo

2.0.2
PHP QR Code

1.1.4
Jojo

4.1.1
schlix

1.2.6c
dubsite

3.1
Magento

1.9.1.0
Pligg CMS

2.0.2
LiteCommerce

1.1.3
NukeEvolution

2.0.9
bitweaver

3.1
boastMachine

3.1
Moodle :: 25

2.5.9
Family Connections

3.4.2
PHP Quick Arcade

3.0
Raphael

2.1.2
TrioEditorCMS

1.01
Podcast Generator

2.3
Gibbon

8.3.00
BoltWire

4.20
Precurio

2.1
iPeer

3.1.4
SquirrelMail

1.4.22
CLANSPHERE

2011.4.4
Elite Bulletin Board

2.1.25
Flyspray

0.9.9.7
GetSimpleCMS

3.3.4
tomatoCart

1.1.8.6.1
Croogo

2.2.0
els PHP Web Quiz

1.1
PHP Login Script

2.3
Joomla :: 3

3.3.6
SQLiteManager

1.2.4
Zen Cart

1.5.3
Open eShop

1.6.1
OmegaBB

0.9.4
ATutor

2.2
OxyClassifieds

7.0.5
ZenTaoPMS

6.3
ZAPms

1.52
phpGraphy

0.9.13b
CompactCMS

1.4.1
DynPage

1.01
Open Web Analytics

1.5.7
OpenNewsletter

2.5.1
SEOBoard

1.1.0
GoCart

2.3.3
eXtplorer

2.1.5
OneCMS

2.6.4
PHPfileNavigator

2.3.3
Silex

1.7.0
DITALabs

1.1
Gleez CMS

1.1.5
aRtiphp

5.5.0
ionize

1.0.7
Joostina

1.4.4
EGroupware

14.1
Article Setup

1.00
pixelpost

1.7.3
CitusCMS

3.0.1
phpMychat

1.94-RC4
PHP iCalendar

2.4
Voodoo Chat

1.0
Phenotype CMS

3.0
BANCHA

1.2
PHPFREECHAT

2.1.0
dotclear

2.6.4
PHPCrawl

0.82
Moodle :: 24

2.4.11
KrisonAV

5.1.1
nuggetz

2.0.0
phpMyFAQ

2.8.17
lilURL

0.1.1
PHP Gallery

0.1.0
OpenBiblio

0.7.1
PHP FUSION

7.02.07
Dove Forums

1.0.3
Zoph

0.9.1
S40 CMS

0.4.2
Burden

2.1.1
DAOL CMS

1.0.0.7
SIDU

5.1
qEngine

7.0.0
MyBB

1.8.3
SVNManager

1.09
CS-Cart

4.2.4
phpX

3.5.16
DaDaBIK

4.4
October

1.0
Glossword

1.8.12
Axiscommerce

0.8.7.2
Simple PHP Blog

0.8.4
Admidio

2.4.8
Vieris

3.3.0
PBBoard

3.0.1
kirby

2.0.4
WebJaxe

2.1
Cotonti

0.9.17
Manhali

1.9.2
Support Incident Tracker

3.67
LifeType

1.2
SimplePie

1.3.1
Textpattern

4.5.7
Snowfox

1.0
Chyrp

2.5.2
feng Office

2.7.1.6
Loaded Commerce

7.002.6.0
Jcow

9
Open Classifieds

2.2.1
Logaholic Web Analytics

4.2.5
BlaB

7.1
FestOS

2.3c
oscommerce

2.3.4
eoCMS

0.9.04
Novius OS

5.0.1
Sitemagic CMS

2013
MAIAN ADS

1.1
PHP nuke

8.3.2
EZPXphotoblog

1.2
Omeka

2.2.2
MAIAN SURVEY

1.1
ecoCMS

1.0
Webmedia

6.13.4
WonderCMS

0.4.1
Pulse CMS

4.2
avactis

4.6
CMS Made Simple

1.11.11
storytlr

1.2
Advanced Electron Forum

1.0.9
synTypeCMS

0.12.2
serendipity

1.7.8
Layer Bulletin

1.1.6
Moodle :: 27

2.7.3
exponentcms

2.3.1
ruubikCMS

1.1.1
PIWIK

2.8.3
XCloner

3.5
Article Free Reprintables

3.0.5
Easy Banner

1.0
GPix

1.4.1
Open Auto Classifieds

1.6.5
appRain

3.0.3
ja2bu

1.3
glFusion

1.4.3
ownCloud

7.0.3
Beatz - Pure Volume Clone

1.1
BEdita

3.4.0
CitrusDB

3.0
LiveStreet CMS

1.0.3
MONSTRA

3.0.1
Fork CMS

3.4.4
Revive Ad Server

3.0.5
AmpJuke

0.8.8
phpLiteAdmin

1.9.5
Mambo

4.6.5
FrontAccounting

2.3.22
roundcube

1.0.3
CakePHP

2.5.5
99koCMS

1.4.6
DokuWiki

2014-09-29a
Matterdaddy Market

1.4.2
php Easy Survey Package

2.1.4
Icy Pheonix

2.0
BaleroCMS

0.7.2
Vesthelm

1.0.0
IDSlot

1.0.2
b2evolution

5.1.2
FEED ON FEEDS

0.5
Bloly Blog

1.3
Nuked-Klan

1.7.9
JACKCMS

2.2.6
Contao

3.3.7
LnBlog

1.2.0
concrete5

5.7.2.1
AutoCMS

1.3
Postfix Admin

2.3.7
Angora Guestbook

1.6.1
webessence

2.1
Koken

0.18.3
EPESI

1.6.2
wdCalendar

1.4
phpAlbum

0.4.1.16
PHPMailer

5.2.9
Codiad

2.4.1
FusionInvoice

1.3.5
gelatocms

0.95
Flatnux CMS

2014-07.10.4
Mallmold

2.4
FORM TOOLS

2.2.6
MyWebSQL

3.4
friendica

3.3.1
CcMail

1.0.2
webtrees

1.6.1
WronnayCMS

0.4
OpenX

2.8.11
NEOBILL

0.9
ViArt

4.2.1
phpGroupWare

0.9.16.017
Spitfire

1.0.455
Litecart

1.2.1
pH7SocialDatingCMS

1.1.5
Kimai

0.9.2
PHPCAPTCHA

1.0
eSyndiCat

1.7
wQuiz

0.4.1
PiXie

1.04
etano

1.22
Kajona

4.5
PHP Address Book

8.2.5.1
MAIAN MUSIC

1.3
LEPTONCMS

1.3.2
Vanilla

2.1.6
PEEL

7.1.4
PhpDig

1.8.9-rc1
CubeCart

5.2.14
XMS

4.2
miniBB

3.1
Brushtail

11
XCart

4.6.1
PHP Guestbook

1.7
CLIPBUCKET

2.6
ezStats

0.90
Limpid Browser

4.0.3
AroundMe

1.1
InterPhoto Image Gallery

2.5.0
Thelia

2.0.4
WebsiteBaker

2.8.3
HorizonQCMS

4.1
MantisBT

1.2.17
PhpWiki

1.4.0
PXELL

2.6.0b3
TangoCMS

2.6.1
Genosis

1.4.2
Sabros

1.75
CuteNews

2.0.2
Pacer Edition CMS

2.4.2
dojo

1.10.2
LotusCMS

3.0.5
AzDGDatingMedium

1.9.7
BIGTREE

4.1.3
Cory Jobs Search

1.0
PHP Photo Gallery

1.0
eduTrac

4.1.6.1
scriptaculous

1.9.0
pluck

4.7.2
saurus CMS

4.7
LetoDMS :: 3.4

3.4.2
Symphony

2.5.2
Group Office

6.1.4
phpEnter

4.2.7
JAMROOM

5.2.16
Wolf CMS

0.8.1
TYPO3 :: 6.1

6.1.9
VamCart

0.9
PASTE

1.9
Shutter

0.1.4
FFCMS

2.0.4
PLOGGER

1.0
WebfolioCMS

2.5.0
Zimplit

3.0
web2Project

3.3
Ardguest

1.8
Next CMS

1.0.1
Borno CMS

1.1.0
AbanteCart

1.1.8
deVILzClanportal

1.6.0.1
Lite Publisher

5.81
Coppermine Photo Gallery

1.5.34
TemplateCMS

2.1.0
sNews

1.7.1
phpMyVisites

2.4
TartagalFlog

0.2
PunBB

1.4.2
New - PHPLinks

2.1.3.1
Zenphoto

1.4.6
SimpleHTMLDOM

1.5
REDAXOCMS

4.6.1
EscherCMS

0.9.2
Flight Feather

0.3.3
BBClone

0.6.2
WIODE

3.1.7
impresscms

1.3.7
SiteBar

3.3.9
Help Center Live

2.1.7
Saba

3.0.0
Onpub

1.6
osclass

3.5.2
Simple Articles

2.03
Mahara

1.10.1
phpSQLiteCMS

2.0.4
LimeSurvey

2.05+
BuddyPress
2.1.1
Joomla :: 2

2.5.27
Run CMS

2.2.2
Simple Invoices

2011.1
Open Conference Systems

2.3.6
BlackCat CMS

1.0.4
cloudRealms

1.0.1
webTareas

1.7
TYPO3 :: 6.0

6.0.4
CORY Support

1.0
OpenCart

2.0.0.0
Booot

1.1
Piwigo

2.7.2
Tentacle CMS

0.9.6
UseBB

1.0.16
Cory Real Estate

1.0
Commentics

2.5
TCExam

12.1.026
DClassifieds

2.0
OpenRatCMS

1.0
razorCMSPhoenix

3.3.11
KaiBB

2.0.1
MyOWNSpace

8.2b
FlatNuke

3.1.5
SeoToaster CMS

2.3.0
LoadAvg

2.0
Open-Blog

1.2.1
Primitive CMS

1.0.9.8
CENTURION

0.3
LetoDMS :: 3.3

3.3.12
Mibew Web Messenger

1.6.14
LightNEasy

3.2.5
Espo CRM

2.7.0
Geeklog

2.1.0
WebCalendar

1.2.7
Adminer

4.1.0
TheHostingTool

1.2.6
Traq

3.5.2
Cory Dating script

1.0
MediaWiki

1.24.0
PHP Weby Directory

1.2
integria IMS

4.1
Gregarius

0.6.1
iCE Hrm

7.1
doorGets CMS

6.0
Elxis CMS

4.2
ReOS

2.0.5
FluxBB

1.5.7
Dolphin

7.1.4
LightNEasyMini

2.5.1
Littlepoll

1.4
Dorncms

1.4
SilverStripe

3.1.8
QuickAppsCMS

1.1.2
Symfony

2.5.7
ViArt Helpdesk

4.2.1
PageCookery

0.9.9
Phire CMS

1.1.2
STATUSnet

1.1.1
WinterBreath

1.5
WeBid

1.1.1
AnantasoftGazelleCMS

1.0
Havalite

1.1.9
PivotX

2.3.10
Moodle :: 23

2.3.11
phpCOIN

1.6.5
WebCards

1.3
phpList

3.0.10
CMSimple Classic

3.54
PHP File Manager

0.9.8
ocPortal

9.0.15
ILIAS

4.4.6
OneFileCMS

3.5.17
X2CRM

4.3
Social Bookmarking Script

2.0.2
ExpressionEngine

2.9.2
PhpMyLogon

2
e107

1.0.4
INDEXSCRIPT

3.0
Jisko

3.0
NanoCMS

0.4
DayCare Facility Management Tool

1.01
PHORUM

5.2.19
Web Pro Manager

1.2
PICO

0.8
limny

3.3.2
TheoCMS

1.8
suite CRM

7.1.4
Windu

3.1
recaptcha

1.11
Aardvark Topsites PHP

5.2.1
itop

2.0.3
phpFK

8.0
Jaws

1.1.1
GLPI

0.85
MAXdev

1.084
VtigerCRM

6.1.0
Sugar CRM

6.5.18
MAIAN EVENTS

2.0
Sharetronix

3.6.0
Directus

5.1.b
osTicket

1.9.3
SkyBlueCMS

1.1
XMB eXtreme Message Board

1.9.11.13
Shop-Script 5

5.2.4
MAIAN SUPPORT

3.0
Rnews

1.01
modified

1.06
Hero Framework

3.80
jQuery

2.1.1
wallabag

1.8.1
qdPM

8.3
Egglue Semantic CAPTCHA

0.62b1
Seo Panel

3.6.0
phpBB
3.1.2
FlatPress

1.0.2
Lazarus Guestbook

1.22
Parsimony

3.0.1
Stash CMS

1.0.3
F3Site 2011

3.2
Zikula

1.3.9
iWare

5.0.4
Dew-NewPHPLinks

2.1.0.1
YOURLS

1.7
Impleo

2.0
BigDump

0.35b
Invision Power File Manager

2 PDR3
Kohana

3.3.2
pragmaMx

1.12.3
Etomite

1.1
SPIP

3.0.17
Drupal :: 7

7.34
xEpan

1.0.4.1
ClipperCMS

1.2.9
PHP-Calendar

2.0.8
ViArt CMS

4.2.1
Seagull

1.0.4
Poptask

1.0
Anego-CMS

1.0
phpMySport

1.4
Chamilo

1.9.8
FuzzyLime

1.01
Pydio

5.2.5
Cory World Site

1.0
AfterLogic WebMail Lite

7.4.1
jobberBase

1.9.1
Free PHP VX Guestbook

1.07
IMPRESSPAGES

4.3.0
CONTENIDO

4.9.4
Froxlor

0.9.32
PHPads

2.0
PhpGedView

4.2.4
section-cms

Rc1
helios calendar

3.0
Tiki Wiki CMS Groupware

13.1
Flat Calendar

1.1
MiaCMS

4.9.0
Crafty Syntax Live Help

3.4.7
Anchor CMS

0.9.2
CF Image Host

1.65
Trellis Desk

1.0.4
Chive

1.3.1
Nucleus CMS

3.65
DbNinja

3.2.6
phpWebSite

1.9.0
RhinOS

3.0
QuickCart

6.5
Bolt

1.6.13
4images

1.7.11
phpDocumentor

2
dynpg

4.6
MODX Revolution

2.3.0
phpCollab

2.5
SQL Buddy

1.3.3
Claroline

1.11.10
my little forum

2.3.3
Dolibarr

3.6.1
CORY Classified Ads

1.0
TYPO3 :: 4.7

4.7.7
PRESTASHOP

1.6.0.9
fruml

0.0.14
Minima CMS

1.4.1
phpScheduleIt

2.4.2
Live helper chat

2.13
EliteCMS

1.01
QuickCMS

5.5
FROG CMS

0.9.5
Moodle :: 26

2.6.6
Free CMS

1.6
iQDesk

2.2.0
SaltOs

3.1
Moodle :: 28

2.8.1
Eventum

2.3.6
Collabtive

2.0
Little Software Stats

0.1
phpQuery

2.0.1
PopojiCMS

1.2.5
Orbit Open Ad Server

1.1.1
phpMyAdmin

4.2.12
Cart Engine

4.0.0